New Jersey Assembly Passes Two Pro-Hunting Measures
Please Stand-Up and Make Your Voices Heard!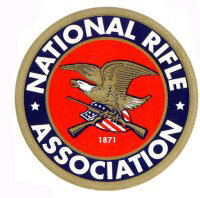 Trenton, NJ – -(AmmoLand.com)- On Monday, the New Jersey Assembly passed two pro-hunting bills which would significantly expand hunting opportunities for sportsmen in the Garden State.
A1669 would authorize bow hunting on Sundays during the respective deer season dates set by the State Fish and Game Code, on State wildlife management areas and private property. Last October, the Senate version (S802) passed the full Senate. A1669/S802 now head to the desk of Governor Jon Corzine (D) for his consideration.
A595 would reduce the distance from 450 feet to 150 feet of an occupied building for a person possessing a nocked arrow for the purpose of hunting. A595 now heads to the Senate where it awaits a committee assignment.
It is crucial that New Jersey's hunters stand-up and make their voices heard loudly!
Please contact Governor Corzine TODAY and respectfully urge him to sign A1669/S802. The Governor can be reached by phone at (609) 292-6000 or visit www.state.nj.us/governor/about/contact/ to send email. Also, please contact your State Senator TODAY and respectfully urge them to expand outdoor opportunities and support the true stewards of the land, New Jersey sportsmen, by voting for A595. Contact information for your State Senator can be found by clicking here.
About:
Established in 1871, the National Rifle Association is America's oldest civil rights and sportsmen's group. Four million members strong, NRA continues its mission to uphold Second Amendment rights and to advocate enforcement of existing laws against violent offenders to reduce crime. The Association remains the nation's leader in firearm education and training for law-abiding gun owners, law enforcement and the military.