New Jersey Assembly to Vote on Two Pro-Hunting Bills Monday!
Everyone Please Contact NJ Assembly Members Immediately!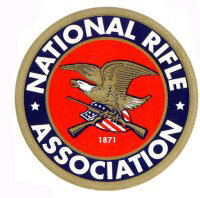 Trenton, NJ – -(AmmoLand.com)- On Monday, March 16 the New Jersey Assembly will be voting on two pro-hunting bills, which if passed, will significantly expand hunting opportunities for sportsmen in the Garden State.
A1669, sponsored by Assemblyman John Burzichelli (D-3), authorizes bow hunting on Sundays during the respective deer season dates set by the State Fish and Game Code but only on State wildlife management areas or on private property. A1669 passed the Assembly Agriculture and Natural Resources Committee on Thursday, March 12 by a vote of 5-0. Last October, the Senate version (S802) passed the full Senate by a 32-6 vote.
A595, introduced by Assemblywoman Marcia Karrow (R-23), reduces the distance from 450 feet to 150 feet of an occupied building for a person possessing a nocked arrow for the purpose of hunting.
Anti-hunting organizations have been contacting members of the Assembly and claiming that hunters comprise a small minority of the population and do not deserve to enjoy the outdoors 7 days a week.  It is crucial that all members  stand-up and support New Jersey's hunters and make their voices heard loudly!
Please contact all NJ Assembly members TODAY and respectfully urge them to expand outdoor opportunities and support the true stewards of the land, New Jersey sportsmen, by voting for A1669 and A595.  Contact information can be found by clicking here.
You do not have to be from NJ to help.  Please email everyone of the memmbers listed on the page linked next.  You can use the sample email shown below.

http://www.capwiz.com/nra/directory/search_results.tt?action=state&lvl=state&last=&party=&chamber=H&state=NJ&submit=GO

Vote Yes on Bills A595 Bow Perimeter Change and A1669 Sunday Bow Hunting

Dear Assembly Person:

Please vote Yes to expand the hunting opportunity of Bow Hunters in NJ.

You actions by supporting these bills, will improve and expand one of the great hunting traditions of our ancestors, grandfathers and fathers.

This increased access for bow hunters will be a great benefit to the hard working individuals that work 6 days a week and will also allow personal property owners more options of places to hunt in an ever increasingly populated NJ.

Please vote to support bills A595, Bow Perimeter Change, and A1669 Sunday Bow Hunting.