POMA Board Candidates Announced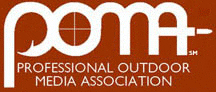 POMA – -(AmmoLand.com)- The Professional Outdoor Media Association (POMA) Board of Directors approved its Board Nominating Committee's slate of candidates for the 2009 board election.
The Candidates Are:
Bob Humphrey, Pownal, Maine – Magazine/newspaper writer and Web site editor
Tony Kinton, Carthage, Miss. – Mississippi Wildlife Officers magazine; hunting editor, Primitive Archer; field editor, Blackpowder Hunting; columnist, Today in Mississippi; contributing writer, Mississippi Outdoors; contributor, Grand View Media and Harris Publications.
Tim Lesmeister, Minnetonka, Minn. – Writer, photographer, broadcaster and consumer marketing specialist
Tammy Sapp, Aiken, S.C. – Editor, Women's Outdoor Wire and president Tammy Sapp Communications
John Zent, Fairfax, Va. – National Rifle Association director of publications
For more information on POMA, visit www.professionaloutdoormedia.org or contact Laurie Lee Dovey at [email protected].
POMA Mission
The Professional Outdoor Media Association is a group of individual communicators and Corporate Partners who believe in, defend, support and promote the heritage of hunting, fishing, shooting and traditional outdoor sports through writing, photography and other means. By doing so, members hope to educate the general public about these sports and encourage more participation in them. The organization serves the membership by helping members grow professionally, improve their skills, better their working environments and enhance their businesses.