Rage SlipCam Expandables Announces 40KE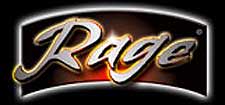 Superior, Wisconsin – -(OutdoorWire.com)- The overwhelming popularity of the RageTM broadheads has led to the introduction of the new addition – the Rage 40KE. This new 100-grain, 2-blade broadhead has a 1.5″ cutting diameter. The 1.5 is specially designed with a blade angle that is swept back slightly more than the original 2″ 2-Blade design. The new Rage 40KE is specifically designed for those with short draw lengths and/or light draw weights who generate less than 40 foot pounds of kinetic energy.
"The new Rage 1.5 fills a niche that we didn't have, " stated Jon Syverson, Vice President of Sales. "This new blade is ideal for women, kids, and for smaller framed shooters who's bows produce less kinetic energy. "
All Rage broadheads offer the proprietary rear-deploying SlipCam that are fully deployed by the time the blades make impact with no loss of kinetic energy. The exclusive Shocklock™ System holds each blade in place without the need for rubber bands. Simply push the blades into place and they will automatically "lock" down.
The more forgiving blade angle of the RAGE 40KE, combined with the proprietary SlipCam system offers the most reliable broadhead design available for greater penetration at lower kinetic energies.
The popularity of the Rage broadheads made them nearly impossible to find a year ago, however, the Company has taken the steps necessary to accommodate the high demand. Think big this bow season. Big entry wound. Big exit wound. Big blood trail. Big animal! THINK RAGE, and get your game!
The RageTM is available in 100-grain in either a 2-Blade design with either the new 1.5″ or the giant 2″ cutting diameter or 3-Blade design with a 1.5″ cutting diameter. All models retail for $44.99 for a package of three with a practice head. For an in-depth look at The RageTM and the revolutionary new patented designs, check out the interactive web site www.ragebroadheads.com Be sure to spend some time looking at the High Speed Footage comparing the impacts of fixed, traditional expandables, and both models of RageTM .For more information about The RageTM, please write: The Rage, 101 Main Street, Superior, Wisconsin 54880, or call 1-715-395-0020.
About:
Revolutionary Rage® SlipCam™ broadheads fly with a sleek, aerodynamic, field-tip-like profile. Upon impact, the blade's shoulders catch, the SlipCam initiates forcing the blades to slide back and deploy from the rear. At the time of impact, the blades are fully deployed, giving you a bigger entry hole. Rage,™ the revolutionary rear-deploying expandable broadhead that flies like a field-tip.