Rock Island Auction Company April Premiere Auction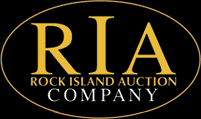 Rock Island Auction Company – -(AmmoLand.com)- I know I you just saw the results of the Regional auction last week, but the April Premiere Auction is so good I just couldn't wait to tell you about it! I have already had several people asking for more details, so here is the complete auction information along with new photos.
As you will see this auction will have something for every collector. Winchesters, Colts, Military from the Scott Meadows Collection, an outstanding Deringer Collection, Sharps and Sharps parts from the Frank and Karen Sellers Collection, as well as Brevetes from the Will Hoffeld estate, and let us not forget the fantastic shotguns and sporting arms in this auction! Read the entire press release for more information.
Lot 3699 – Exceptional and Very Rare New Haven Arms Company Volcanic Lever-Action Navy Pistol with Detachable Stock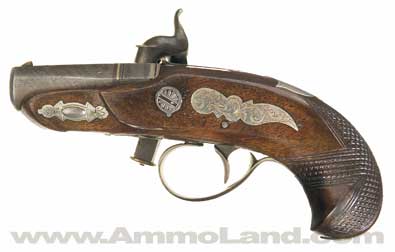 Lot 3007 – Extremely Rare Engraved Butterfield Patent Self-Priming Derringer Pistol
Lot 1452 – Cased M. Ghidini Engraved Famars Venus Prestige .410 Sidelock Double Barrel Shotgun
Lot 3850 – Outstanding One of a Kind U.S. Colt Model 1911A1 "Nickel" Plated Pistol with Factory Letter and Shipping Box
Lot 3424– Rare Colt Holster Model Paterson Revolver No. 5 or "Texas Paterson" Revolver
As always, don't hesitate to contact me for more details or for more photos. I will be sending your complimentary catalogs out within 2-3 weeks and I would be happy to include a disk of additional files if necessary.
Thank you
Letisha Murray
Rock Island Auction Company
The World Leader for Quality Antique and Collectable Firearms
1-800-238-8022
309-797-1500