Sentry Solutions Armorer's Kit
Keeps Guns And Gear In Top Performance.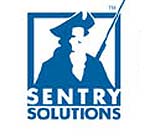 Wilton, NH – -(AmmoLand.com)- Sentry Solutions, Ltd., the dry lubrication leader in the military, law enforcement, firearms, and outdoor sporting markets has combined the essentials in oil-free lubrication for firearms and sporting equipment in one convenient and affordable kit. Sentry Solutions' Armorer's Kit contains Smooth-Kote™, BP2000 Powder™, Hi-Slip Grease™ and Tuf-Cloth™ to treat 30 or more firearms or loads of sporting gear, plus applicators, gloves, instructions and more.
The Armorer's Kit comes complete with cleaning accessories such as gloves, cotton-tipped applicators, pipe cleaners, application brushes, patches, alcohol pads and detailed instructions. Available at retailers everywhere or visit Sentry Solutions at www.sentrysolutions.com . Sentry Solutions' Armorer's Kit retails for just $39.95
About:
Sentry Solutions Ltd. was founded over 40 years ago, with the mission of applying 21st Century dry film technology to combat corrosion, friction and wear. We applied our expertise to revolutionize the care and maintenance of the firearms and gear carried by military and law enforcement personnel.