Shotgun Competition this Week on Shooting USA
This Week on Shooting USA is Shotgun Competition for the Next Generation of Champions and as Good Therapy for the Handicapped.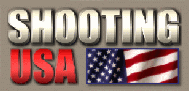 Shooting USA – The Scholastic Clay Target Nationals
We're covering the National Championships of the most successful youth shooting program ever created. We're at the Scholastic Clay Target Program Nationals in Sparta, Illinois where it's all about teamwork in shooting for the title. Then in his Pro Tip, Jerry Miculek will show you how to be faster on multiple targets with your AR. More Info…
Sighting In With Shooting USA – Wheelchair Shotgun
We're Sighting In on an unusual shotgun fund-raising event. The money raised is just one part of the benefit shoot, organized by volunteers and by Doctors from Vanderbilt University Medical Center. The event has the people being helped doing the shooting. Then we're defining the rifle accuracy measurement – MOA. More Info…
Join us for Trap and Sporting Clays Competition on Outdoor Channel Wednesday Evening.

The Shooting USA Hour begins at the following times:
Eastern Time: 4:30 PM, 8:30 PM, 12:00 Midnight
Central Time: 3:30 PM, 7:30 PM, 11:00 PM
Mountain Time: 2:30 PM, 6:30 PM, 10:00 PM
Pacific Time: 1:30 PM, 5:30 PM, 9:00 PM
The Smith & Wesson Gun of the Month Contest:
The entries for the March Gun, Laser Grip, and Holster combination will be cut-off at Midnight Pacific Time tonight. If you are prepared to calculate MOA group spread, you can file one additional entry today to improve your chances of winning the Smith & Wesson Model 642 with Crimson Trace Laser Grips and a Blackhawk SERPA retention holster.
If you wait until after this week's show airs, you will be entering for a chance on the April Gun of the Month that will be announced on Wednesday. Either plan is fine, however DO NOT answer this week's question twice, or you will be disqualified for the April Gun of the Month. You are allowed one answer per weekly question.
The Travel Schedule:
Shooting USA's Impossible Shots Anchor, Brian Speciale, is in California this week. He's working with the newest member of our Pro Team on shots that will amaze, when the new season of shows begins the first week of July.
Have a good week and good luck in the March random drawing,
Jim at www.ShootingUSA.com