Sportsmen Should Tell 'American Idol' No "Home Sweet Home" for HSUS
Sportsmen should contact Fox Broadcasting, the company that airs American Idol, immediately.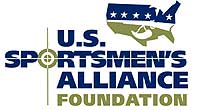 Hollywood, Ca – -(AmmoLand.com)- They should be told that country music star Carrie Underwood's rendition of "Home Sweet Home" isn't so sweet for the millions of sportsmen who will be attacked by the Humane Society of the United States (HSUS) after they make money off the tune.
According to Carrie Underwood's official website, the song is going to be used each week on the hit television show when a contestant is voted off.
Unfortunately, Underwood has made clear that a portion of the proceeds from subsequent sales of that song will go to benefit the largest anti-hunting organization in the nation, HSUS. This will give HSUS even more money to direct towards hunters, anglers, and trappers nationwide.
"Carrie Underwood has decided to use her talents to benefit an organization dedicated to destroying the rights of thousands of her fans," said U.S. Sportsmen's Alliance (USSA) senior vice president, Rick Story. "HSUS does not operate or oversee animal shelters; it is a radical organization that seeks to end hunting and other responsible uses of animals in America."
Story said that sportsmen must send American Idol a strong message that its indirect support of HSUS, is not appreciated.
Sportsmen can make a difference. Companies such as Iams, General Mills, Accor Hotels, Pet Safe, Sears, Meijer Inc, and Ace Hardware ended relationships with HSUS after thousands of sportsmen levied strong protest.
Take Action! Sportsmen are urged to contact key personnel at American Idol's parent company, Fox Broadcasting and demand that Underwood's song not be given a stage to raise money for HSUS.
Mr. Peter Liguori
Fox Broadcasting Company
Chairman of Entertainment
10201 West Pico Boulevard
Los Angeles, CA 90064-2606
Fax: 310-369-1283
Phone: 310-369-3553
Also, e-mail the show at [email protected] or [email protected]
For more information regarding the U.S. Sportsmen's Alert Network, call 614-888-4868, or email Greg R. Lawson, director of communications at [email protected] or Sharon Hayden, assistant director of communications data at [email protected]
U.S. Sportsmen's Alliance
801 Kingsmill Parkway
Columbus, Ohio 4322929
614-888-4868
www.ussportsmen.org
[email protected]