Team Smith & Wesson Opens Recruiting For New Members
Company Accepting Applications For All Shooting Disciplines.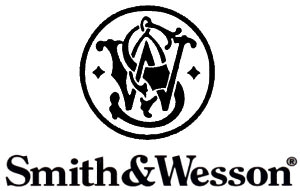 SPRINGFIELD, Mass. – -(AmmoLand.com)- Smith & Wesson Corp., announced that the company is currently accepting applications for shooters interested in joining Team Smith & Wesson for the 2009-2010 competitive season.
Applications will be accepted until April 30, 2009, and recruitment is open to all shooters regardless of discipline and classification.
"If you have ever considered being part of one of the most decorated teams in competitive shooting, now is your time to act," said Tom Kelly, Vice President of Marketing for Smith & Wesson. "As a member of Team Smith & Wesson, you will have the opportunity to compete in the most prestigious matches in the shooting sports as you travel the country representing both Smith & Wesson and its products. Not only is this a great opportunity to demonstrate your skills on a national scale, but it is also a chance to interact with the most talented and accomplished shooters in history."
In order to accurately evaluate each applicant, Smith & Wesson has developed a cumulative point system to award sponsorships to prospective Team Members. Selection criteria include but are not limited to match level, performance, experience and exposure. Applications are available online through the Smith & Wesson website at www.champions.smith-wesson.com. Over the course of last year's season, Team Smith & Wesson members delivered an impressive 38 state, 16 regional, 26 national and 14 world level competition titles.
"Since joining Smith & Wesson in 2006, I have had the opportunity to work alongside and compete against some of the most respected and gifted shooters of all time," said Julie Goloski Golob, Team Smith & Wesson member and Shooting Sports Manager. "To compete on the same team with such accomplished shooters as Doug Koenig and Jerry Miculek, has allowed me to enhance my skills while building friendships that will last a lifetime. It has been a privilege to compete on behalf of Smith & Wesson. The company has been a great source of support and strives to set the standard in the industry for its sponsored shooters and for the shooting sports."
For more information regarding Team Smith Wesson, including team member bios, match recaps and to access an application, please visit www.smith-wesson.com and click on the Champions Icon on the left side of the homepage.
About Smith & Wesson
Smith & Wesson Holding Corporation, a global leader in safety, security, protection and sport, is parent company to Smith & Wesson Corp., one of the world's largest manufacturers of quality firearms and firearm safety/security products and parent company to Thompson/Center Arms Company, Inc., a premier designer and manufacturer of premium hunting rifles, black powder rifles, interchangeable firearms systems and accessories under the Thompson/Center brand. Smith & Wesson licenses shooter protection, knives, apparel, and other accessory lines. Smith & Wesson is based in Springfield, Massachusetts with manufacturing facilities in Springfield, Houlton, Maine, and Rochester, New Hampshire. The Smith & Wesson Academy is America's longest running firearms training facility for law enforcement, military and security professionals. For more information on Smith & Wesson, call (800) 331-0852 or log on to www.smith-wesson.com. For more information on Thompson/Center Arms, log on to www.tcarms.com.