Texas Deer Association Hosts Spring Gala Banquet & Auction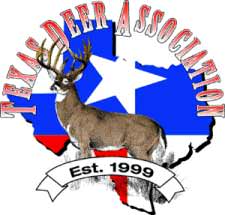 SAN ANTONIO, TX — -(AmmoLand.com)- As the state's largest association dedicated to whitetail deer, the Texas Deer Association (TDA) is attracting hundreds of deer enthusiasts to the Dallas-Fort Worth metroplex next week as the TDA holds its 1st Annual Spring Gala Banquet and in Grapevine, Texas. The event will be held at the Embassy Suites Outdoor World on March 20, 2009 and March 21, 2009 and will feature a fun sportsman's banquet, informative whitetail workshop, exhibitors from the deer and hunting industry and a Superior Genetics Whitetail Deer Auction.
The Friday evening Sportsman's Banquet begins at 5 p.m. and will bring together eager sportsmen and deer enthusiasts from throughout the region to network and to enjoy dinner, drinks and an exciting auction of hunting gear, rifles, antler art, home furnishings and 'TDA Exclusive' hunting packages from some of the finest hunting ranches in Texas. For Saturday night, there will also be kid's activities, movies and goodie bags, sponsored by QB Pastures and Hunter's Ridge Ranch.
The TDA Superior Genetics Whitetail Deer Auction will be held on March 21, 2009, at 2 p.m. The auction will feature whitetail deer from some of the top breeders in the state and is one of the most highly anticipated deer auctions in the state.
"Texas is No. 1 in the nation for whitetail deer and this event has something for everyone," says Karl Kinsel, executive director of the Texas Deer Association. "In addition to the sportsmen's banquet and deer auction, we have exhibitors from around the hunting and deer industries with some of the latest products and services available."
For those unable to attend the Spring Gala's whitetail deer auction, a live online simulcast will broadcast at www.texaswhitetaildirectory.com and provide viewers the opportunity to bid online. Free auction catalogs are available for download at the Texas Deer Association website, http://texasdeerassociation.com/article_info.php?articles_id=93
The TDA is the only non-profit organization solely committed to improving the quality of Texas deer herds through improved habitat practices, modern harvest strategies and use of superior deer to enhance the deer herds. As a part of its public education efforts, the TDA produces a full-color bimonthly publication, Tracks Magazine, which updates TDA members on current legislative news, deer genetics and game management issues.
For tickets or attendance information to the Texas Deer Association Spring Gala Banquet, call 210. 767.8300 today. Space is limited.
About:
Headquartered in San Antonio, the Texas Deer Association is a non-profit organization dedicated to the health and welfare of Texas deer herds, and to developing ways to improve deer quality in Texas. For more information on the Texas Deer Association, call 210.767.8300 or visit www.texasdeerassociation.com.