Viridian Green Laser Aiming Systems
AcuSport adds Viridian Green Laser aiming systems to their extensive inventory of shooting sports products.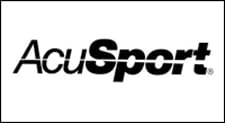 BELLEFONTAINE, Ohio – -(AmmoLand.com)- AcuSport Corporation, one of the leading distributors of outdoor and shooting sports products in the nation, introduces a new vendor offering to their extensive line of shooting sports products. Viridian Green Laser Sights, a subsidiary of Laser Aiming Systems Corporation, will now be available through AcuSport.
Viridian, offers a green Smartlaser Technlogy to its line of handgun sights. It provides shooting enthusiasts with a green laser aiming system that is said to be fifty percent brighter than the red equivalent. Other features include quick, easy out-of-the-box calibration and the ability to use the green laser technology in full sun; Viridian calls this feature the "Daylight Advantage". The aiming system sight affixes to the rail of an assortment of handgun models from various manufacturers.
Viridian's lines of green lasers include model specific sights for Glock, Walther P22, Smith & Wesson M&P, Ruger SR9, Springfield XD & XDM, and Taurus 24/7 models.
A universal mount, the X5 Series, is available and designed to fit any firearms with a Weaver, Picatinny or universal rail. AcuSport retailers can obtain Viridian products by calling their AcuSport Sales Professional at 800-543-3150 or by placing their order online at www.acusport.com
About:
Based in Bellefontaine, Ohio, AcuSport Corporation is a nationwide distributor of shooting and hunting products with regional sales offices in Pennsylvania, Georgia, Minnesota, Texas, Montana and California.