Arizona 2009-10 Hunting Recommendations Open Houses Begin Today April 7, 2009
Recommendations for the 2009-10 hunting regulations available for review.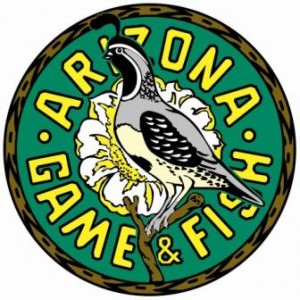 PHOENIX, Az — The Arizona Game and Fish Department's proposed recommendations for the 2009-10 Arizona Hunting and Trapping Regulations are now available for review at a series of open houses at the regional offices and in PDF format on the department's Web site at www.azgfd.gov/h_f/hunt_guidelines.shtml.
The 2009-10 recommendations take into consideration the public input received from a series of regional public forums held in March. Department officials said this new process addresses the concerns of hunters earlier in the process, when there is still time to make changes if they are warranted, and give constituents a look at any potential changes before they happen.
During the regional open houses, no formal presentation will be made. However, a knowledgeable staff person will be available to discuss regional hunt recommendations.
The open house schedules are:
Tuesday, April 7, 3-6 p.m. – Kingman regional office, 5325 N. Stockton Hill Road
Tuesday, April 14, 4-6 p.m. – Pinetop regional office, 2878 E. White Mountain Blvd.
Tuesday, April 14, 4-6 p.m. – Flagstaff regional office, 3500 S. Lake Mary Road
Tuesday, April 14, 3-5 p.m. – Yuma regional office, 9140 E. 28th St.
Tuesday, April 14, 5-7 p.m. – Tucson regional office, 555 N. Greasewood Road
Tuesday, April 14, 3-5 p.m. – Mesa regional office, 7200 E. University Drive
The final recommendations are scheduled to be presented to the Arizona Game andFish Commission for consideration during its April 17-18 meeting in Phoenix at the department headquarters at 5000 W. Carefree Highway, Phoenix (1.5 miles west of I-17). The agenda will be posted at www.azgfd.gov/commission under commission agenda.
Each year, the department makes recommendations to the commission regarding the management of big game species for the annual hunting and trapping regulations, which establish the seasons, dates, bag limits, open areas, and hunt permit-tag allocations based on the framework of the hunt guidelines set by the commission every two years. The next guidelines will be set in the summer of 2010 for hunting seasons 2010-11 and 2011-12.
About:
The Arizona Game and Fish Department prohibits discrimination on the basis of race, color, sex, national origin, age, or disability in its programs and activities. If anyone believes that they have been discriminated against in any of the AGFD's programs or activities, including employment practices, they may file a complaint with the Deputy Director, 5000 W. Carefree Highway, Phoenix, AZ 85086-5000, (602) 942-3000, or with the Fish and Wildlife Service, 4040 N. Fairfax Dr. Ste. 130, Arlington, VA 22203. Persons with a disability may request a reasonable accommodation or this document in an alternative format by contacting the Deputy Director as listed above.