Columbus Sportsman's Association to Host NRA Day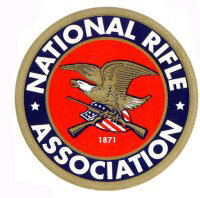 FAIRFAX, VA – –(AmmoLand.com)- The Columbus Sportsman's Association will host and NRA Day Family SportsFest event at their facility in Columbus, Wisconsin on May 16th from 10:00 a.m. to 4:00 p.m.
The NRA Day Family SportsFest is a recreational, non-competitive event open to men, women, and children of all ages. Participants are provided with hands-on introduction to the shooting sports by NRA Certified Instructors. The day's activities include firearms safety instruction, American history, archery, and the chance to shoot pistols, rifles, shotguns, and muzzleloaders.
Lunch is provided and parents are invited to stay throughout the day and join participants for lunch. The cost of the event is $20 for the first participant and $15 for each additional participant. All equipment is supplied, so please do not bring firearms and ammunition.
For more information on NRA Day, contact Amanda Millward, Shooting Sports Camp Coordinator at (703) 267-1591 or visit www.nrahq.org/education/shootingcamp.asp. To learn more about this event, contact Art Schregardus at (920) 210-3348 or Paul Mayer at (920) 210-3390.
Visit Columbus Sportsman's Association
About:
Established in 1871, the National Rifle Association is America's oldest civil rights and sportsmen's group. Four million members strong, NRA continues its mission to uphold Second Amendment rights and to advocate enforcement of existing laws against violent offenders to reduce crime. The Association remains the nation's leader in firearm education and training for law-abiding gun owners, law enforcement and the military.