First Fidelity Reserve Announced As Official Sponsor of the 2009 NRA National Pistol Championships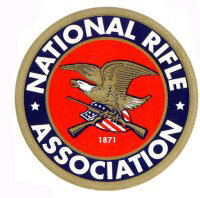 FAIRFAX, VA – -(AmmoLand.com)- The NRA Competitive Shooting Division is proud to announce that First Fidelity Reserve (FFR) has secured the coveted spot as this year's Official Sponsor of the NRA National Pistol Championships in Camp Perry, Ohio. These matches, considered to be America's "World Series of Shooting Sports," have been a tradition at Camp Perry since 1907.
As part of their sponsorship, First Fidelity Reserve will be awarding the event winner with a Kahr 1911 pistol customized with a rare $5.00 1911 Indian gold coin imbedded in the pistol handle. This one-of-a-kind prize is sure to be passed down as an heirloom from generation to generation.
First Fidelity Reserve is a leading provider of Bullion and Rare Coins to tens of thousands of collectors and numismatic professionals. First Fidelity Reserve specializes and serves as the Market Maker in certified United States coins, such as Type II and Type III Liberty Double Eagles and the renowned Indian Head and $3.00 Princess designs of early 1900, as well as key date numismatic treasure in the gold, platinum and silver American Eagle family of coins.
First Fidelity Reserve's CEO Jason Whitney, who will be attending the championships, says, "First Fidelity Reserve is proud to partner with the NRA as the sponsor of the 2009 Pistol Championships. I see this award as our opportunity to promote the tradition of one generation passing along the fundamental principles and techniques of pistol shooting to the next generation. That's why we're offering the prize for the competition."
The Kahr 1911 handgun is a favorite with collectors and shooters alike. These pistols saw a long military career from their introduction in 1911 to 1985. The 1911 $5.00 Indian gold coin imbedded in the handle represents an exceedingly rare Indian coin minted from 1908 until 1929. According to Whitney, a lifetime NRA member, "There are a lot of parallels between gun collecting and coin collecting. Our idea with the prize was to bring both worlds together, focusing on the 1911 theme."
"We are thrilled to have First Fidelity Reserve as the Official Sponsor of the 2009 National Pistol Championships," says Mike Krei, Director of NRA's Competitive Shooting Division. "Their sponsorship provides a terrific opportunity for them to reach our competitors and we appreciate their support and commitment to the advancement of NRA's competitive shooting programs."
For more information on NRA Competitive Shooting Sponsorships, please visit www.nrasportsponsors.com or contact Woody Arenas in the NRA Competitive Shooting Division at 703-267-1469 or by email, warenas[email protected] Information on NRA's Competitive Shooting Division can be found at www.nrahq.org/compete. To learn more about First Fidelity Reserve, visit www.firstfidelityreserve.com.