Four Corners Rod & Gun Club to Host 24th Annual Competition Camp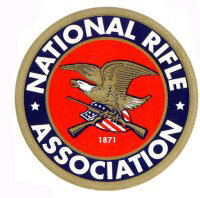 FAIRFAX, VA – -(AmmoLand.com)- The Four Corners Rod & Gun Club will host their 24th Annual NRA Day Shooting Sports and Competition Camp at their facility May 23 – 25 from 8:00 a.m. to 5:00 p.m. near Salem, Oregon.
Participants will receive instruction from a world-class coaching staff in .22 caliber smallbore rifle, Sporter air rifle, and Precision air rifle. The first two days of the camp are dedicated to coaching with a NRA-sanctioned match to be held on the final day. The competition will be a three-position match, including shooting from standing, kneeling, and prone positions.
The event and subsequent match is open to all juniors ages 12 and over and is tailored towards shooters 12 to 20 years of age. The cost of the camp is $150.00 and includes morning snacks and lunch. Preregistration is encouraged.
For more information on NRA Day, contact Amanda Millward, Shooting Sports Camp Coordinator at (703) 267-1591 or visit www.nrahq.org/education/shootingcamp.asp. To learn more about this event, contact Camp Director Eric Green at 503-999-2202 or [email protected]
About:
Established in 1871, the National Rifle Association is America's oldest civil rights and sportsmen's group. Four million members strong, NRA continues its mission to uphold Second Amendment rights and to advocate enforcement of existing laws against violent offenders to reduce crime. The Association remains the nation's leader in firearm education and training for law-abiding gun owners, law enforcement and the military.