GOSAFE to Host 8th Annual NRA Day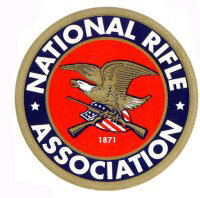 FAIRFAX, VA – -(AmmoLand.com)- Great Outdoor Sports and Firearms Education (GOSAFE) will host their 8th annual NRA Day "Learn to Shoot Free" event at the Lenawee County Conservation League on May 2nd from 10:00 a.m. to 2:00 p.m. in Adrian, Michigan.
The event is free and open to the public. An adult must accompany anyone under 18 years of age.
Activities to be held at the event include the opportunity to shoot a variety of firearms including shotguns, .22 rifles, handguns, muzzleloaders and BB guns. Archery instruction is also provided for those interested.
This event is made possible by a grant from the NRA Foundation and local sponsors including GOSAFE, Lenawee County Conservation League, and Johnson's Sporting Goods.
For more information on NRA Day, contact Amanda Millward, Shooting Sports Camp Coordinator at (703) 267-1591 or visit www.nrahq.org/education/shootingcamp.asp. To learn more about this event, contact David Coy with GOSAFE at (517) 423-4260.