Your Input Will Help Shape And Preserve Arizona's Hunting Heritage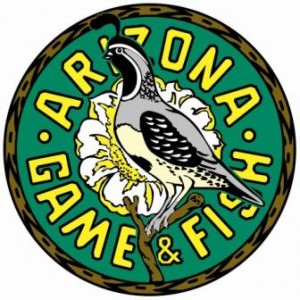 PHOENIX — -(AmmoLand.com)- The Arizona Game and Fish Department is accepting public input for revising the state's hunt guidelines now through the end of May. Comments may be submitted either electronically via email or mail them directly to the department headquarters in Phoenix.
The hunt guidelines set the framework (biological and social) that the department uses to develop specific hunt recommendations and set permit levels, season dates and season structures.
Every two years, on odd-numbered years, the department reviews and revises the existing hunt guidelines and recommends changes that address the direction given by the Arizona Game and Fish Commission. The guidance for the 2009 package, which will be the framework for setting the 2010-11 and 2011-12 hunting season structures, is for standardization, simplification, and increasing hunter participation.
"This is your opportunity to get involved. The department needs your thoughts and ideas on how to meet the demand for hunting opportunities," said Brian Wakeling, chief of game management. "What can we do different with our hunt structures to make it better for hunters, while still managing within biological sideboards? And what are your thoughts and ideas on how we can get more hunters engaged and in the field?"
The current hunt guidelines to be revised can be reviewed and downloaded at www.azgfd.gov/pdfs/h_f/huntingrecommendations/2009/HuntGuidelines.pdf.
Please submit ideas and comments through May 31 to [email protected] or to Hunt Guidelines, Arizona Game and Fish Department, 5000 W. Carefree Highway, Phoenix, AZ 85086.
After all the comments are received, reviewed, and processed, the department will host nine public meetings across the state, from June 10-25, to present the proposed revisions, answer questions, and to collect any additional public input. A final draft will then be prepared and posted at the department's Web site prior to being presented to the commission for approval at its Sept. 11-12 meeting in Phoenix.
The Arizona Game and Fish Commission and Department want to accommodate the many varied desires of our hunting and nonhunting public. Wildlife is managed in the public trust for all Arizonans; this is how the North American Model of Wildlife Conservation is perpetuated.
To learn more about the hunt guideline process, and listing of public meeting dates and locations, visit www.azgfd.gov/huntguidelines.
About:
The Arizona Game and Fish Department prohibits discrimination on the basis of race, color, sex, national origin, age, or disability in its programs and activities. If anyone believes that they have been discriminated against in any of the AGFD's programs or activities, including employment practices, they may file a complaint with the Deputy Director, 5000 W. Carefree Highway, Phoenix, AZ 85086-5000, (602) 942-3000, or with the Fish and Wildlife Service, 4040 N. Fairfax Dr. Ste. 130, Arlington, VA 22203. Persons with a disability may request a reasonable accommodation or this document in an alternative format by contacting the Deputy Director as listed above.