Kids Get Opportunity To Gobble Up The Passion For Hunting Wild Turkey
Juniors-only spring turkey tags now offered over-the-counter.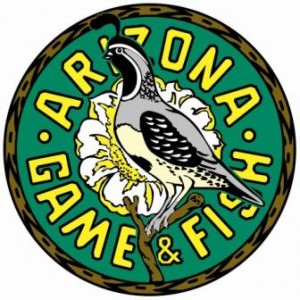 PHOENIX — The Arizona Game and Fish Department is now offering juniors-only spring turkey hunting tags over-the-counter for the 2009 season. The change to the tag allocation method is in an effort to introduce youngsters to the American hunting tradition and wildlife conservation.
In previous years, the tags were issued through a random lottery draw process. Now, parents, relatives, and friends can pick up a tag for a youngster at any department office or license dealer and take a kid out spring turkey hunting to experience nature and wildlife like never before and try to trick a wary wild turkey to respond to their calls.
"Hunting strutting turkeys in the spring season is incredibly exciting, and is probably one of the best ways to introduce a youngster to big game hunting," said Brian Wakeling, chief of game management with the department. "Our goal with this change was to get kids back into the field by removing one of the key barriers to hunting – the application and lottery process."
To celebrate this new opportunity, the department is coordinating two "Juniors' Turkey Camps" hosted by a number of conservation organizations who are dedicated to introducing kids to hunting. They include the Arizona Deer Association, Arizona Elk Society, Chandler Rod and Gun Club, National Wild Turkey Federation, Outdoor Experience 4 All and the Rocky Mountain Elk Foundation. Without their dedication, time, money and resources these camps would not be possible.
Both camps run Friday to Sunday morning, April 17-19. Each camp will offer:
Experienced hunters to provide one-on-one coaching or even assist you in the field.
Advice from wildlife managers on where to focus your hunting efforts.
Seminars Friday and Saturday at 1 p.m. on how to call and hunt turkeys – Steve Sams, state chair for the National Wild Turkey Federation, will be the featured instructor at the Mogollon Rim Camp.
Calls and giveaways to youth hunters (while supplies last).
Free afternoon food, snacks and drinks.
Free hotdogs and hamburgers Friday and Saturday evening (White Mountain Camp).
Campfire entertainment with a renowned banjo picker Saturday evening (Mogollon Rim Camp).
Those desiring field assistance should contact the respective camp coordinators to work out logistics prior to the actual camps.
The camps are located at:
Mogollon Rim Camp – serving Game Management Units 3C, 4A, 4B, and 23, is based at Colcord Ridge Campground, located 33 miles east of Payson. Take SR 260 to Forest Road (FR) 512 (Young Road) and turn right, then travel 3.2 miles to the campground on your left. For more information, contact Wildlife Manager Supervisor Craig McMullen at [email protected]
White Mountains Camp – serving Game Management Units 1 and 27, is based near Alpine, located at the junction of FR 249 and FR 276, 5 miles west of Alpine. For more information, contact Wildlife Manager Supervisor Mike Godwin at [email protected]
The juniors-only season for bearded turkey runs from April 17 – May 21, opening a week earlier than the general season. Open areas are limited to Units 1, 3C, 4A, 4B, 5A, 5B, 6A, 6B (except Camp Navajo), 7, 8, 10, 12A, 23 and 27. Junior hunters must be between 10-17 years old, and kids younger than 14 are required to complete a certified hunter education course prior to the hunt. The cost of a nonpermit-tag is $10. In addition to the turkey tag, young hunters are required to have a 2009 general hunting license.
Turkey hunters are reminded that heavy snow and road closures still exist in some high-elevation areas. Furthermore, weather conditions in Arizona's high country during this time of year change quickly and hunters should prepare for freezing temperatures, snow, rain and/or sunshine – so dress and pack accordingly.
Contacts for the latest updates on road closures and conditions are:
Arizona Department of Transportation, 5-1-1 or (602) 712-7355 or www.az511.com
Apache-Sitgreaves National Forests, (928) 333-4301 or www.fs.fed.us/r3/asnf
Coconino National Forest, (928) 527-3600 or www.fs.fed.us/r3/coconino
Kaibab National Forest, (928) 635-8200 or http://www.fs.fed.us/r3/kai
Tonto National Forest, (602) 225-5200 or www.fs.fed.us/r3/tonto
Arizona is home to three subspecies of wild turkey: the Merriam's (the most abundant), the Gould's (found mostly in the southern reaches of the state), and the Rio Grande (recently translocated to the far northwest of the state on the Arizona Strip). For additional information about wild turkeys, visit www.azgfd.gov/h_f/game_turkey.shtml.
About:
The Arizona Game and Fish Department prohibits discrimination on the basis of race, color, sex, national origin, age, or disability in its programs and activities. If anyone believes that they have been discriminated against in any of the AGFD's programs or activities, including employment practices, they may file a complaint with the Deputy Director, 5000 W. Carefree Highway, Phoenix, AZ 85086-5000, (602) 942-3000, or with the Fish and Wildlife Service, 4040 N. Fairfax Dr. Ste. 130, Arlington, VA 22203. Persons with a disability may request a reasonable accommodation or this document in an alternative format by contacting the Deputy Director as listed above.