Isra Alert – Rep. Mark Kirk Needs To Hear From Gun Owners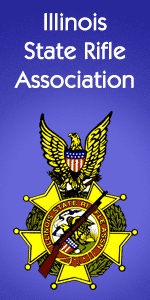 Wheaton, IL – -(AmmoLand.com)- As many of you may know, 10th District Congressman Mark Kirk is certainly no friend of the law-abiding firearm owner. Over the years, he has supported every gun bill to come down the pike. Most recently , he sponsored federal legislation that would revive and toughen the Clinton "assault weapons" ban.
Now Mark Kirk Wants To Be Either Your Next Governor, Or Your Next U.S. Senator
While Mark Kirk is trying to make up his mind, you have an opportunity to give him a piece of yours. On Saturday, April 25, 2009, Mark Kirk will be holding a town hall meeting on "Combating Gangs in the Suburbs." Of course Kirk's plan to combat gangbangers centers around law-abiding gun owners giving up their gun rights.
Mark Kirk Needs To Hear From You That You Will Not Take It On The Chin On Behalf Of Thugs And Gang Bangers
If Kirk is going to run for state-wide office, he needs to understand that he must represent everyone in the state – not just the latte-lovers of the 10th District. The Blago-backlash will certainly impact the 2010 campaigns of both Senator Roland Burris and Governor Pat Quinn. Therefore, it's up to YOU, the law-abiding firearm owner, to give Mark Kirk a lesson in the significance of the 2nd Amendment. So, here's what you have to do to help ensure that gun rights remain at the forefront of both the Senatorial and Gubernatorial campaigns in 2010.
1. Be sure to attend Mark Kirk's Town Hall Meeting. The meeting will be held on Saturday, April 25th at 2:00 PM. The location for the meeting is the Palatine Township Center, 721 Quentin Road, Palatine, Illinois.
2. When you arrive at the Town Hall Meeting, quickly seek out Mark Kirk. Identify yourself as a law-abiding Illinois gun owner.
3. Politely ask Kirk direct questions about his views on private firearm ownership. Ask him why he introduced the legislation renewing the Clinton gun ban. Ask Kirk if he knows that there are over 1.5 million law-abiding firearm owners in Illinois and whether he realizes that, as either governor or senator, he would have the obligation to represent their interests.
4. Ask any other questions that you feel are pertinent.
5. Be sure to wear IGOLD shirts, buttons and/or hats.
6. Please pass this alert along to your gun-owning friends.
7. Please post this alert on any and all Internet blogs or bulletin boards to which you may belong.
No, You Do Not Have To Be A Resident Of The 10Th District To Attend
Remember, Your Voice Is Your Most Potent Weapon In The Battle To Preserve And Protect Your Gun Rights.
About:
The mission of the Illinois State Rifle Association has not changed – only the challenges have become more taxing. One of the greater challenges, on the foreign front especially, is the way our enemies go about attacking us. The most troubling though are our domestic adversaries – they want to disarm the civilians of Illinois and to prevent us from shooting, hunting, collecting, or even owning a firearm.
The ISRA stands at the threshold of our second century, we are continuing to promote marksmanship and gun safety, but our role is widening beyond our Founders' wildest dreams.