Smith & Wesson To Sponsor Junior Olympic Training Clinics
Company to Provide Firearms for USA Shooting Junior Olympic Participants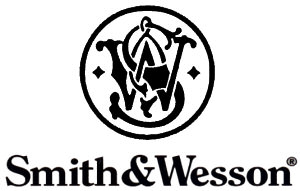 SPRINGFIELD, Mass. -(Ammoland) – Smith & Wesson Corp., announced that the company will team up with USA Shooting to sponsor training clinics for top junior qualifiers as part of the National Junior Olympic Shooting Championships taking place April 15-20, 2009 in Colorado Springs, Colorado. During the event, Smith & Wesson will supply Walther SP22 M4 pistols to be used for the developmental training clinics and for the Championship Event for Sport Pistol and Free Pistol on Sunday, April 19th.
The training clinics are reserved for junior competitors who will receive instruction and coaching by members of the USA Shooting staff. The Walther SP22 pistols will be made available to those participants wishing to take part in the sport for the first time along with those who do not have access to their own equipment.
"The USA Shooting Youth Programs are an essential element for young shooters seeking an introduction to Olympic Shooting," said Leland Nichols, Senior Vice President of Sales and Marketing for Smith & Wesson. "It is through these programs and training clinics that these young men and women are provided with the instruction and tools to advance their futures in competitive shooting. Smith & Wesson is pleased to be working with USA Shooting to provide these junior competitors with the Walther SP22, an ideal entry-level sport pistol. Our recent donation of the Walther SP22 pistols is just one part of our larger commitment to USA Shooting, as we work with them to grow and strengthen their women's sport pistol program for the 2012 Olympic Games."
Buddy DuVall, Director, Marketing for USA Shooting said, "We are delighted that Smith & Wesson has chosen to join us in our efforts to expand our youth programs. Their donation will allow junior competitors who otherwise may not have had an opportunity, the chance to experience first hand the thrills of competitive shooting. These young men and women are the future of the USA Shooting team and it is through these programs that they are provided with the necessary tools to accomplish their dreams."
Following on the success of the Walther P22, the recently introduced Walther SP22 delivers a state-of-the-art design with the flexibility and performance features needed for competition or plinking. Available in four models, the SP22 is manufactured with a high-strength aluminum housing and all-steel internal components. Each SP22 model is chambered in .22 LR and is standard with a 10-round steel magazine. The pistol is supported with a wide range of optional accessories for the shooting enthusiast and competitive shooter.
For more information regarding USA Shooting along with the various programs made available for junior shooters, visit www.usashooting.org.
About Smith & Wesson
Smith & Wesson Holding Corporation, a global leader in safety, security, protection and sport, is parent company to Smith & Wesson Corp., one of the world's largest manufacturers of quality firearms and firearm safety/security products and parent company to Thompson/Center Arms Company, Inc., a premier designer and manufacturer of premium hunting rifles, black powder rifles, interchangeable firearms systems and accessories under the Thompson/Center brand. Smith & Wesson licenses shooter protection, knives, apparel, and other accessory lines. Smith & Wesson is based in Springfield, Massachusetts with manufacturing facilities in Springfield, Houlton, Maine, and Rochester, New Hampshire. The Smith & Wesson Academy is America's longest running firearms training facility for law enforcement, military and security professionals. For more information on Smith & Wesson, call (800) 331-0852 or log on to www.smith-wesson.com. For more information on Thompson/Center Arms, log on to www.tcarms.com.