TDA Sponsors Fourth Annual Mustang Creek Whitetail Workshop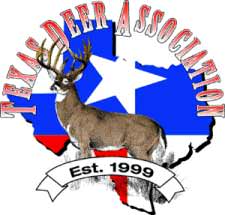 SAN ANTONIO, TX — -(AmmoLand.com)- Raising whitetail deer is one of the fastest growing industries in rural America, and learning to produce a 200-inch whitetail buck can be as fun as it is profitable. Sharing the tricks of the trade, the Texas Deer Association (TDA) and Mustang Creek Ranch welcome all deer enthusiasts to an opportunity to improve their whitetail deer business and to learn about raising whitetail deer with the Fourth Annual Whitetail Workshop. The event will be held on May 1, 2009 and May 2, 2009, at the Mustang Creek Ranch in Salado, Texas.
The Whitetail Workshop at Mustang Creek is by presented by Dr. James C. Kroll (aka 'Dr. Deer'), who is a co-founder of the Texas Deer Association and current director of the Institute for White-tailed Deer Management and Research Center for The College of Forestry at Stephen F. Austin State University. The workshop curriculum includes the design of breeding and paddock facilities, producing 200-inch bucks, deer selection, record keeping, semen collection, forage management, artificial insemination, bottle-raising and handling fawns, and a fun tour of the beautiful Mustang Creek Ranch. Mustang Creek Ranch, located in historic Salado, features 2,500 acres of rolling terrain, scenic pastures and the beautiful Mustang Creek — all of which have been under a careful game management plan for more than 16 years with Dr. Kroll as the head biologist and advisor.
"It is our honor to host an informative Whitetail Workshop and Intro to A.I. School presented by the foremost authority in the industry, Dr. Kroll," says TDA member Bill Grace, who owns and operates Mustang Creek Ranch. "Whether you are thinking about getting in the business, or looking to improve your deer and your business, this event promises to be more than worth the effort of attending."
The event begins with a Meet & Greet Reception at 6:30 p.m. on Friday, May 1, 2009 during which attendees can enjoy fajita, taco, and nacho stations. On May 2, 2009, activities run from 9 a.m. to 3 p.m. and include Elite Deer Auction, Auction Dinner, Whitetail Workshop & A.I. school, Workshop BBQ Lunch and endless invaluable information. Admission is $55 per person.
"The Whitetail Workshop always attracts a lot of interest in the industry and we're proud to be a principle sponsor," says Karl Kinsel, executive director of the Texas Deer Association. "Dr. Kroll, Bill Grace and the entire Mustang Creek Ranch staff are extremely informative and they go the extra mile in delivering information to other established breeders and newcomers to the industry."
PLEASE REGISTER BY APRIL 27, 2009. REGISTRATION WILL CLOSE APRIL 28, 2009.
In order to facilitate and expedite admission, no walk-ins will be permitted. All guests need to be pre-paid and pre-registered. For registration forms or more information on the Whitetail Workshop, please call 254.947.0026 or go to www.whitetailworkshop.com.
The TDA is the only non-profit organization solely committed to improving the quality of Texas deer herds through improved habitat, modern harvest strategies and genetic improvement. As a part of its public education efforts, the TDA publishes a full-color bimonthly magazine, Tracks, which updates TDA members on current legislative news, deer genetics and game management issues. The TDA also hosts an annual convention and trade show featuring a live deer sales, auction, golf tournament and other events.
To learn more about the Texas Deer Association or for membership information, visit www.texasdeerassociation.com or call 210.767.8300.
About:
Headquartered in San Antonio, Texas, the Texas Deer Association is a non-profit organization dedicated to the health and welfare of Texas deer herds, and to developing ways to improve deer quality in Texas. For more information on the Texas Deer Association, call 210.767.8300 or visit www.texasdeerassociation.com.