The Sportsmens Voice Special Edition – NSSF Partner Profile
Washington, DC – -(AmmoLand.com)- The Congressional Sportsmen's Foundation is fortunate to have a diverse group of partners within the hunting and fishing community, as well as among those allied industries who serve sportsmen and women. Many of these partners have supported us from the beginning and have shared CSF's vision of promoting and protecting hunting and fishing in the political arena.
Throughout this 20th Anniversary year, we will be spotlighting those partners who have been instrumental in working alongside CSF in numerous legislative victories during the past two decades. CSF wants to highlight the organizations who have the vision to continue their support in ensuring another 20 years of success for sportsmen on the political playing field. Those who donate generously to support CSF have our sincere thanks.This partner profile is another avenue to recognize the organizations that allow us to continue our mission.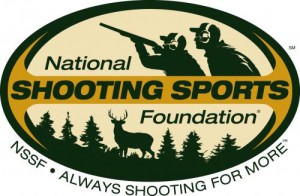 The inaugural profile is of our friends at the National Shooting Sports Foundation.
CSF is proud to recognize the National Shooting Sports Foundation for its longstanding support. NSSF has been there since the very first day as they recognized the value of organizing pro-sportsmen legislators into federal and state caucuses to defend our outdoor traditions and privileges.
"There isn't a more supportive group for our programs, events and legislative priorities than the National Shooting Sports Foundation," said CSF President Jeff Crane. "Whether it be with financial contributions, counsel, help with events, information exchanges, joint communication efforts, or long-standing personal relationships, NSSF and its members are always there."
NSSF is the largest donor in the history of the Congressional Sportsmen's Foundation with contributions in excess of $1 million. Just as importantly, NSSF has attended every CSF function, such as our annual banquet and auction, as well as every Congressional Shoot-Out. NSSF has also actively encouraged their members to support and attend CSF events.
"From day one we recognized the value of organizing legislative caucuses to defend the rights and heritage of all members of the shooting sports community," said former NSSF President and current Senior Advisor and CSF Board Member Doug Painter. "We are very proud of our relationship over the past 20 years and we look forward to meeting the challenges of the next 20 years as well."
Whether partnering on successful projects such as the economic impact study of hunting and fishing in the U.S. or co-hosting press events at the SHOT Show, NSSF is unwavering in its support.
"It seems as though CSF and the Congressional Sportsmen's Caucus just keep growing in influence and stature," said NSSF President Steve Sanetti. "With increasing urbanization and the threats to our cherished pastimes threatened by loss of wildlife habitat and lack of knowledge of our sports, CSF is more important than ever."
When CSF set out to launch the National Assembly of Sportsmen's Caucuses, NSSF was one of the first to step to the plate and support the effort both financially and in resources by serving on the board and lending counsel.
The National Shooting Sports Foundation is the trade association for the shooting, hunting and firearms industry. Formed in 1961, the National Shooting Sports Foundation is a not-for-profit organization with a membership of nearly 5,000 firearms manufacturers, distributors, retailers, shooting ranges, firearms safety and educational organizations, sportsmen's organizations, and outdoor publishers. NSSF is one of the founding members of the CSF Council and without its support, there would be no 20th anniversary.
"The NSSF's mission is to promote, protect, and preserve hunting and the shooting sports, and with the help of CSF in the halls of Congress, I know we will fulfill our duty to safeguard these wholesome activities for future generations," said Sanetti.
Please visit the NSSF web site http://www.nssf.org to learn about NSSF programs and services, firearms industry issues and opportunities to hunt and shoot.