­­USPSA Regional Championship Season Kicks Off
­With Area 6 Match And Major Industry Support.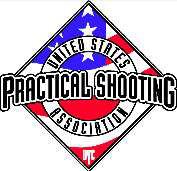 SEDRO-WOOLLEY, Wash.­ — The United States Practical Shooting Association's (USPSA) regional championship season kicks off with the first of eight matches – the Area 6 Championships – and along with the region's best shooters, the match is also drawing major industry suppor­t.
"Nothing gets the Practical Shooting season started like the battle for the title of the South's top shooter," said Charles Bond, USPSA Area 6 Director. "This year's Area 6 Championships are not only drawing and the best of the best from the competitive shooting community, but also tremendous support from the industry with Georgia-based firearms maker Glock once again leading the effort as our overall match sponsor."
Upwards of 350 top shooters, with many coming in from across America, are expected to battle their way through 12 challenging stages at the South River Gun Club in Covington, Georgia, over the April 17th weekend.
Along with Glock are 36 other corporate sponsors helping to promote the shooting sports in the southern U.S.
They include stage sponsors Accurate Edge, American Shooters Edge, Antler Printing, Atlanta Arms & Ammo, Brazos Custom, Brownells, C-More Systems. Competitive Edge Dynamics, CPWSA, Millennium Custom, Montana Gold Bullets, Nevco Targets, Pro-Tech, Red Dot Shooting, Reviwear.com, Saw Custom, Sevigny Performance, Shooter's Connection, Sonny Boy Auctions, Springfield Amory, STI International, SureFire, SVI/Infinity Firearms, Tactical Solutions, Techwear USA and Trijicon.
Additional sponsors include AmeriGlo, Bar-Sto Precision Machine, Dawson Precision, Mike Gibson Manufacturing, Precision Delta, Redding Reloading, Roze Distribution, Rugged Gear, Safariland, Starline and UniqueTek.
"We are indebted to our sponsors whose generosity helps make the Area 6 Championships one of USPSA's best competitions," explained Bond.
About USPSA:
The United States Practical Shooting Asso­ciation is a non-profit membership association and the governing body for the sport of Practical Shooting in America. USPSA has over 17,000 members and more than 350 affiliated clubs which host weekly matches throughout the country providing recreational shooters with the opportunity to test and refine their shooting skills in a safe, competitive environment. USPSA is also the US Region of the International Practical Shooting Confederation (IPSC), which is comprised of approximately 67 nations. ­For more information on Practical Shooting visit USPSA.org.