USPSA's Top Shooters Flock To Georgia for Area 6 Championships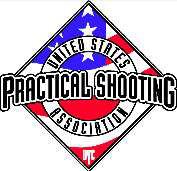 Covington, GA – (Ammoland) United States Practical Shooting Association (USPSA) ? the governing body of sport of Practical Shooting in the U.S.­
The United State Practical Shooting Association?s (USPSA) Area 6 Championships will host top shooters from around the region and across the country. More than 300 shooters, including 20 Grand Masters, the highest skill level in the sport, and nearly 40 Masters are expected to attend.
Shooters will compete for the Area 6 championship title in USPSA?s Open, Limited, Limited-10, Production, Revolver and Single Stack divisions. Additionally honors will be awarded in the categories of High Lady, Senior, Super Senior, Junior, Military and Law Enforcement Shooter.
Area 6, one of the eight USPSA shooting regions in the country, is made up of Alabama, Florida, Georgia, Mississippi, North Carolina, South Carolina and Tennessee but shooters from California, Colorado, Connecticut, Indiana, Kentucky, Louisiana, Maryland, Michigan, Minnesota, Missouri, New Jersey, New Mexico, New York, Ohio, Pennsylvania, Texas, Utah, Virginia, Washington and West Virginia as well as Canada and Jamaica are expected to compete.
WHERE:
South River Gun Club
5205 Highway 212 N
Covington, GA 30016
(770) 786-3752
Directions

WHEN:
Friday through Sunday, April 17-19, 2009
Competition begins daily at 8:00am
­
CONTACTS:
Cindy Noyes
(770) 460-7436 phone­
(404) 234-5779 cell
­­Dave Thomas
(360) 855-2245­
About USPSA:
The United States Practical Shooting Asso­ciation is a non-profit membership association and the governing body for the sport of Practical Shooting in America. USPSA has over 17,000 members and more than 350 affiliated clubs which host weekly matches throughout the country providing recreational shooters with the opportunity to test and refine their shooting skills in a safe, competitive environment. USPSA is also the US Region of the International Practical Shooting Confederation (IPSC), which is comprised of approximately 67 nations. ­For more information on Practical Shooting visit USPSA.org