Whitetail Sales Boom for Texas Deer Association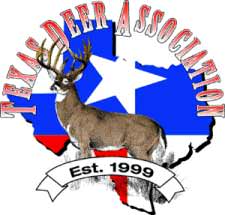 SAN ANTONIO Tx — -(AmmoLand.com)- Texas continues to lead the nation in whitetail deer sales. Two weeks ago, the nation's largest state association dedicated to whitetail deer — the Texas Deer Association (TDA) — welcomed hundreds of deer enthusiasts to the Dallas-Fort Worth metroplex and raised more than $850,000 at its 1st Annual Spring Gala Banquet and in Grapevine, Texas.
This week, TDA will host the Third Annual Hicks Whitetail Ranch Production Auction in Round Rock, Texas, which will deliver a great example as to how the deer industry generates more than $650 million toward the Texas economy every year.
The 3rd Annual Leo Hicks Production Sale will be held on April 4, 2009 at the Marriott Austin North in Round Rock, Texas. The auction begins at 1 p.m. and will showcase some of the state's finest trophy whitetail deer.
"The Annual Hicks Whitetail Ranch Production Auction highlights some great whitetail deer and semen straws from some superior quality bucks," says Karl Kinsel, executive director of the Texas Deer Association. "Leo Hicks and his family take great pride in their business and their deer, and it is always an honor to work with them."
Hicks Whitetail Ranch, located in Alto, Texas, is a family-run operation that has raised and sold more than 1,000 whitetail deer since 1996. Hicks Whitetail Ranch is well-known for its outstanding trophy bucks such as Baker 44 (225 B&C); Rold Gold (230 4/8 B&C); Oscar 27 (214 4/8 B&C), co-owned with Ricky McKinney, Las Palomas Whitetails; and numerous other excellent herd sires. Last year, the Annual Hicks Whitetail Ranch Deer Auction sold 82 lots for more than $390,000.
For those unable to attend, TDA auctions are broadcast live via the Internet, allowing buyers to participate and purchase lots online. The webcast for the upcoming March auctions will be provided by www.TexasWhitetailDirectory.com.
The TDA is the only non-profit organization solely committed to improving the quality of Texas deer herds through improved habitat, modern harvest strategies and genetic improvement. As a part of its public education efforts, the TDA publishes a full-color bimonthly magazine, Tracks, which updates TDA members on current legislative news, deer genetics and game management issues. The TDA also hosts an annual convention and trade show featuring a live deer sales, auction, golf tournament and other events.
To learn more about the Texas Deer Association or for membership information, visit www.texasdeerassociation.com or call 210.767.8300.
About:
Headquartered in San Antonio, Texas, the Texas Deer Association is a non-profit organization dedicated to the health and welfare of Texas deer herds, and to developing ways to improve deer quality in Texas. For more information on the Texas Deer Association, call 210.767.8300 or visit www.texasdeerassociation.com.