Wisconsin and Illinois Groups to Host NRA Day Shooting Sports Camps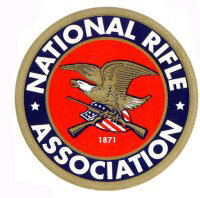 FAIRFAX, VA – (Ammoland)State Line Rifle Association and Bristol Shooting Ranges will host two NRA Day Shooting Sports Camps on May 17th and September 26th from 8:30 a.m. to 2:00 p.m. at the Conservation Club of Kenosha County in Bristol, Wisconsin.
Participants will attend a firearms safety class and have the opportunity to shoot Civil War muzzleloaders, handguns, rifles as well as participating in trap shooting and cowboy action shooting. The cost to participate is $10.00 and includes all instruction and shooting.
Space for the event is limited to 50 people per event and participants must be at least 12 years of age. To register for either event and pre-pay to guarantee a spot, send the name, address, phone number, and age of each attendee along with payment to:
SLRA
PO Box 7837
Gurnee, IL 60031-7005
Applications will be valid upon confirmation. Participants must sign-in for the events by 8:30 a.m. at the Clubhouse and attend a mandatory safety meeting at 9:00 a.m. Food will be available for purchase at the events. Rain dates for the camps are May 24th and September 27th.
For more information on NRA Day, contact Amanda Millward, Shooting Sports Camp Coordinator at (703) 267-1591 or visit www.nrahq.org/education/shootingcamp.asp. To learn more about this event, contact Marilyn Garamoni at (847) 362-9187 or Wayne Foresta.
NATIONAL RIFLE ASSOCIATION OF AMERICA
Incorporated 1871
11250 Waples Mill Road, Fairfax, VA 22030