Arizona Advocacy Group Intent To Sue Over Jaguar Capture
Arizona Game and Fish Department states its position with regard to advocacy group's "Notice of Intent to Sue" over jaguar capture.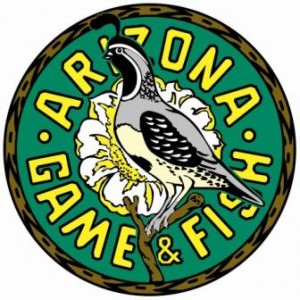 Phoenix, AZ – -(AmmoLand.com)-On May 12, the Arizona Game and Fish Department received a Notice of Intent to Sue from the Center for Biological Diversity for what the Center claims are "violations of Section 9 of the Federal Endangered Species Act for taking jaguar."
It should be noted that at the beginning of April, the Arizona Game and Fish Department and others requested an outside investigation, in addition to the department's internal review, into the capture of the jaguar known as Macho B. The Center for Biological Diversity issued a news release around that time also expressing their desire for such an investigation. The investigation is currently being conducted by the U.S. Fish and Wildlife Service.
Only the Center for Biological Diversity can explain why they have issued a notice of intent to sue the Game and Fish Department prior to the conclusion of the investigation they advocated for and supported in April.
While the Department is still reviewing the notice, our initial read does not indicate any substantive difference in the allegations in the notice and those issues that are part of the ongoing investigation.
The Department continues to fully cooperate with the investigation. In the event the investigation or our ongoing review reveals any inappropriate conduct or actions, the Arizona Game and Fish Commission and Department will take appropriate measures.
The Department would like to offer further comment on these issues, but due to the ongoing investigation, we are unable to do so until the investigation is concluded. However, our silence should not be construed as agreement with claims made by individuals or groups in media reports or in other venues.
View the Notice of Intent to Sue document
About:
The Arizona Game and Fish Department prohibits discrimination on the basis of race, color, sex, national origin, age, or disability in its programs and activities. If anyone believes that they have been discriminated against in any of the AGFD's programs or activities, including employment practices, they may file a complaint with the Director's Office, 5000 W. Carefree Highway, Phoenix, AZ 85086-5000, (602) 942-3000, or with the Fish and Wildlife Service, 4040 N. Fairfax Dr. Ste. 130, Arlington, VA 22203. Persons with a disability may request a reasonable accommodation or this document in an alternative format by contacting the Director's Office as listed above.