Arizona's Fall Hunt Application Deadline Is June 9 2009
Apply now and take advantage of correction period through May 28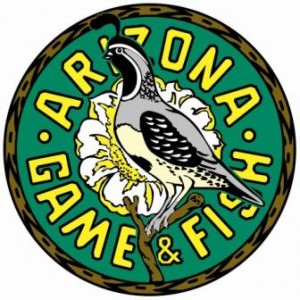 Phoenix, AZ – -(AmmoLand.com)-It may be 100 degrees outside, but fall is right around the corner – the fall hunting application deadline, that is.
Sportsmen, women and children looking forward to hunting in Arizona this fall have until Tuesday, June 9 by 7 p.m. MST (postmarks do not count) to apply for a hunt permit-tag for fall deer, turkey, juniors-only javelina, bighorn sheep, buffalo, bear, mountain lion and pheasant. Antelope and elk draws are already complete.
There is no online application process available; it is a manual paper-permit process only.
Printed copies of the 2009-10 Arizona Hunting and Trapping Regulations have been distributed to license dealers and Arizona Game and Fish Department offices throughout the state. Regulations and application materials are also available at the department's Web site at www.azgfd.gov/draw.
Apply before 5 p.m. on May 28 to take advantage of the correction period. If there is an error in your application, the department will make three attempts, within a 24-hour period, to notify you by telephone (if a phone number is provided) to get the application corrected. After that date, mistakes can cause your application to be rejected.
Pheasant hunters should note that the deadline to apply for a pheasant tag has changed. The new deadline to apply coincides with the fall draw deadline of Tuesday, June 9 by 7 p.m. MST – postmarks do not count. Pheasant applicants are reminded there is a nonrefundable $7.50 application fee for successful and unsuccessful applicants.
Applicants for the draw can take advantage of the editable PDF application available at www.azgfd.gov/draw. Just type out your information on the computer, then print it out, sign, include your payment, and drop it off or mail it in (along with the correct fees using check or money order). Using this form helps prevent some of the common mistakes (missing information, using the unit numbers instead of the four-digit hunt number, etc.) and improves legibility.
Applicants should note, there is a new P.O. Box for submitting hunt permit applications. The new address is Arizona Game and Fish Department, Attn.: Drawing Section, PO Box 74020, Phoenix, AZ 85087-1052. This address has been printed on the new envelopes. However, applications mailed to the old address will be automatically forwarded to the new address.
If, when looking at the regulations, you see changes from last year and you find yourself asking "why did they do that," most likely the reason for the change is derived from the hunt guidelines. The hunt guidelines set the overall framework (biological and social) for determining the hunting seasons, structures and permits. The department is in the process of revising the guidelines that will be used for setting the 2010-11 and 2011-12 hunting seasons.
The direction for the next guideline revision is for standardization, simplification, and increasing hunter participation. Hunters are encouraged to participate. If you have an idea or suggestion, submit it to the hunt guideline team through May 31 to [email protected] or to Hunt Guidelines, Arizona Game and Fish Department, 5000 W. Carefree Highway, Phoenix, AZ 85086.
To learn more about the hunt guideline process, or to review and download the current guidelines, visit www.azgfd.gov/huntguidelines.