Sign Up Now For Popular Bighorn Sheep Workshops
Space is limited; reservations will be filled through draw process.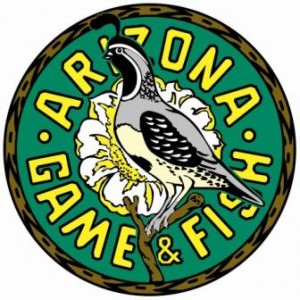 Arizona – -(AmmoLand.com)-The Arizona Game and Fish Department is offering the public an opportunity to view the majestic bighorn sheep in their natural habitat during its annual Bighorn Sheep Workshops.
The workshop offers wildlife enthusiasts an opportunity to learn about these sure-footed animals and view them in their native habitat during two separate two-day workshops on July 31-Aug. 1 and Aug. 7-8.
The first day of each workshop involves mandatory classroom education from 6-8 p.m. at the Kingman Game and Fish office, followed the next day by a field trip on the Colorado River from 10:30 a.m. to 2:30 p.m. The sheep-viewing boat trip will depart from Willow Beach.
These popular workshops are open members of the public age 14 and up. Nobody under 14 will be registered. Space, however, is limited to 40 people per session. Preference will be given to those who have not attended the workshop in the last two years.
Participants will be selected through a draw process. Applications received on or before June 22 will be drawn at random. Following the draw, all applicants will be contacted by mail.
"The draw process is an attempt to give people in outlying areas of Arizona a chance to make it on one of the two workshops," said Zen Mocarski, public information officer in Kingman. "Our goal is to reach as many people as possible, and that's difficult with only 80 open spaces over two weeks."
The workshops include an optional tour the U.S. Fish and Wildlife Service's Willow Beach National Fish Hatchery prior to the Colorado River field trip. The 45-minute tour will begin at 9 a.m. and will feature both sport fish and endangered native fish.
To reserve a spot, a $20 per person refundable deposit is required in the form of a check made out to the Wildlife for Tomorrow Foundation to help reduce the problem of no-shows. The money is refunded when a person either attends the workshop or calls to cancel at least 48 hours in advance. Wildlife for Tomorrow is a non-profit group that works closely with the Arizona Game and Fish Department.
Registration is by mail only. Send the check to: Sheep Workshop, Arizona Game and Fish Department, 5325 N. Stockton Hill Road, Kingman, AZ 86409. Include the names of participants, address, phone, e-mail (if available) and specify which weekend is preferred. Also, please include a note if you are interested in the tour of the fish hatchery.
Cash donations, which are not mandatory to participate, will be accepted at the workshop to help offset increasing costs for boat rentals and fuel. Please do not send cash donations prior to the event.
Participants are encouraged to bring a camera, water, snacks, a hat, sunglasses, and sunscreen. No tripods will be allowed on the boats, but small coolers are okay.
"It will be hot on the river," Mocarski advised, "but that's when bighorn come down for a drink. There is limited shade on the boats, but the temperatures will be in the triple digits."
Anyone with questions about the workshop may contact Mocarski at (928) 692-7700, ext. 2301, or e-mail: [email protected]