Climate Change Bill Provides Funding for Natural Resources, Fish and Wildlife
The American Clean Energy and Security bill to combat climate change advances with allocations for the implementation of climate change adaptation strategies.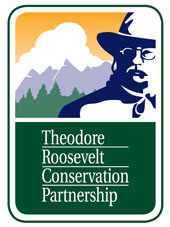 WASHINGTON – -(AmmoLand.com)- Members of the Theodore Roosevelt Conservation Partnership (TRCP) Climate Change Working Group, comprised of representatives of leading sportsmen's and conservation groups, praised the efforts of members of the Energy and Commerce Committee in the U.S. House of Representatives to include funding for fish and wildlife adaptation strategies to combat climate change in the American Clean Energy and Security bill (ACES).
"A wide range of fish and wildlife will feel the effects of climate change, which could dramatically affect hunting and fishing," said David Nomsen, Vice president of government affairs for Pheasants Forever and working group co-chair. "The funding that the energy and commerce committee agreed on will provide a good start on a fiscal base for state wildlife agencies to implement climate change adaptation strategies for fish and wildlife."
The ACES bill will work to limit the effects of global climate change by imposing a cap on greenhouse gas emissions while investing in energy efficiency and renewable energy technologies. The bill also would create the Natural Resources Climate Change Adaptation Fund to assist federal and state agencies in implementing natural resources adaptation strategies and measures. The ACES bill released today included a tiered allocation from carbon allowances auction revenue, with the adaptation programs receiving 1 percent from 2012 to 2021, 2 percent from 2022 to 2026 and 4 percent from 2027 to 2050.
"Chairman Waxman, Chairman Dingell and Chairman Markey have laid a strong and broad foundation for the very anecessary natural resources adaptation programs, which will ensure not just the health and vitality of our fish and wildlife resources but also the quality of life for our citizens that functioning ecosystems likewise provide," said Gary Taylor, legislative director of the Association of Fish and Wildlife Agencies and working group co-chair. "We applaud their recognition of the need for dedicated funding to deliver these very vital public benefits, and look forward to continuing to work with them to report the bill out of the Energy and Commerce Committee, and on subsequent passage by the House."
"Bat Conservation International supports the direction that Chairmen Waxman, Dingell and Markey have taken, with help from Texas Rep. Gonzalez. Hopefully, this will become a key element in the American Clean Energy and Security bill," said Merlin Tuttle, executive director of Bat Conservation International and TRCP affiliate. "The dedicated funding provided for natural resources adaptation will help many species of fish and wildlife cope with changing climate. Both people and wildlife need this bill."

"The ACES bill recognizes the importance for state wildlife action plans to include adaptation strategies—tactics that enable landscape-scale approaches in the comprehensive management of fish and wildlife species," said George Cooper, TRCP president and CEO. "Adaptation-focused funding will be essential in fish, wildlife and natural resources conservation as we struggle to address the negative impacts of global climate change on our public lands and outdoor traditions."
In 2008, eight of the TRCP's partner organizations released "Season's End," a report detailing the predicted impacts of climate change on the habitat and distribution of fish and game in the United States and the implications for sustainable hunting and fishing. "Season's End" states that wildlife management agencies must monitor species, adapt to changes due to climate change and mitigate the effects of climate change by safeguarding habitat and adapting existing management programs.
About:
Inspired by the legacy of Theodore Roosevelt, the TRCP is a coalition of organizations and grassroots partners working together to preserve the traditions of hunting and fishing.