Firearms and Ammunition Excise Taxes Up 31 Percent in 4th Quarter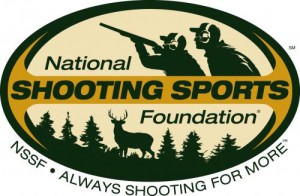 NEWTOWN, Conn. — -(AmmoLand.com)- During a time period of great economic uncertainty, firearm and ammunition sales have continued to increase throughout the country.
According to the most recent Firearms and Ammunition Excise Tax Collection Report, released earlier today by the Department of the Treasury, firearm and ammunition manufacturers paid more than $98.1 million in the fourth calendar quarter of 2008, up 31.3% over the same time period reported in 2007.
Manufacturers of firearms and ammunition pay a federal excise tax — a major source of wildlife conservation funding –on all firearms and ammunition manufactured (11% on long guns and ammunition and 10% on handguns).
The report, which covers the time period of October 1, 2008, through December 31, 2008, shows that $27.6 million was collected for pistols and revolvers, $35.0 million for long guns and $35.5 million for ammunition. Compared to the same quarter in 2007, collections were up 70.1% for handguns, 11.4% for long guns and 31.1% for ammunition.
These figures close out the 2008 calendar year. In 2008, a total of $345.2 million was collected in excise taxes, up 13.9% from the $303.2 million collected in calendar year 2007.
"Demand for firearms and ammunition is clear," said NSSF President Steve Sanetti. "Since the November elections we've seen an increase in firearm ownership coupled with an unprecedented level of attendance at firearm safety courses nationwide. Americans are buying firearms, and they're taking the proper precautions to ensure that they exercise their individual Second Amendment rights safely and responsibly."
About:
Formed in 1961, NSSF is the trade association for the firearms industry. Its mission to promote, protect and preserve hunting and the shooting sports.