Firearms Excise Tax Raises More Money for Wildlife Conservation than all Anti Hunt Groups Combined
Wildlife Conservation Benefits from $354,264,644.00 due to a 31 Percent Jump in Firearms Excise Taxes.
Firearms Sales Remain Strong For Manufacturers.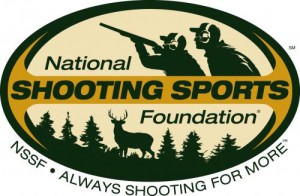 USA – -(AmmoLand.com)- Firearm and ammunition manufacturers paid more than $98 million in excise taxes in the fourth quarter of 2008, up 31.2 percent over the same period in 2007, according to figures released earlier today by the U.S. Department of the Treasury.
From Oct. 1 to Dec. 31, $27.6 million was collected for pistols and revolvers, $35 million for long guns and $35.5 million for ammunition. Compared to the same period in 2007, collections were up 70.1 percent for handguns, 11.4 percent for long guns and 31.1 percent for ammunition. Excise tax collections are a key economic indicator for the industry.
The taxes are calculated as a percentage of wholesale receipts, paid quarterly by firearm and ammunition manufacturers, and earmarked for state wildlife conservation and habitat restoration programs.
A total of $345.2 million was collected in excise taxes in 2008, up 13.9 percent from the $303.2 million collected the previous year.
These statistics are based solely on U.S. civilian sales and do not include sales to military, police, etc.View Full Chart for 2007-08
Anti Hunting Group Numbers:
Dammed if I could find any figures on how their monies are spent to support a healthy ecosystem and animal habitat.
"They are proud of the monies that they spend on legal fees to prevent hunters from enjoying their lawful sport but do not advertise how much they spend on conservation. For Instance; of the $2,476,790 that the "Doris Day Animal League" raised in 2001, 100% of their funds went to support their political agenda with nothing to help the animals that they claim are their priority. Looking at the "American Society for the Prevention of Cruelty to Animals" of the $24,534,917 that they spent in 2001, $5,148,810 went to support "Domestic Animal hospitals and clinics" the remaining going to overhead, reeducation programs, new animal legislation, and the enforcement of animal cruelty laws. Of the $13,867,001 that PETA spent in 2001, $3,621,076 was spent on investigating cruelty to domestic animals and providing victim domestic animals with safe harbor. Nothing, however, was spent on the conservation of wild animals. The "Defenders of Wildlife" spent $27,639,727 on programs in 2001, but not a single penny on wildlife or habitat conservation. While these animal rights groups all claim to be friends to the animals, none are directly helping the animals. They instead focus their efforts on passing legislation that forces others to do this for them." – Soruce GovWatcher.org
About Source:
Formed in 1961, NSSF is the trade association for the firearms industry. Its mission to promote, protect and preserve hunting and the shooting sports.