GLOCK, Inc. to Sponsor Production Division at 2009 NRA Bianchi Cup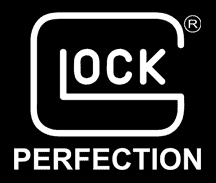 Smyrna, GA – -(AmmoLand.com)- GLOCK, Inc. will sponsor the Production division for the 30th Anniversary NRA Bianchi Cup, which will be held in Columbia, Missouri on May 18-23.
The new Production rules for Action Pistol are similar to those found in USPSA and IDPA, which limits the type of modifications from box stock configuration and requires use of "practical" or "carry" type holsters.
Dave Sevigny and Randi Rogers of Team GLOCK Shooting Squad will compete in the Production division using the very popular and winning GLOCK 34 pistol in 9×19, while Jessie Abbate will compete in the Open division with an S&J Custom GLOCK 17 designed specifically for Action Pistol competition.
NRA Bianchi Cup

"The new Production rules opened a division for GLOCK and other stock pistols to compete. USPSA, IDPA and Steel Challenge had major increases in participation through Production. I expect NRA to share the same success for Action Pistol attendance," said Team GLOCK Captain Dave Sevigny. "The NRA Competitions Division is proud to have GLOCK, Inc. as a sponsor of the brand new NRA Action Pistol "Production" Division.
GLOCK Firearms and Team GLOCK are a perfect fit in this Division and we welcome and thank them for their support of the NRA and NRA Action Shooting. Production firearms are what started NRA Action Pistol shooting and what is needed to make the sport grow," said Tom Hughes, NRA Action Pistol Coordinator.
Competitors from Australia, Canada, Germany, Italy, Japan, Netherlands, New Zealand, United Arab Emirates and the United States attended in 2008 and participants from all over the world are again expected to attend at this year's event.
Dave Sevigny and Randi Rogers will first appear at the NRA Annual Meetings and Exhibits on May 15-16 in Phoenix, AZ before heading to the NRA Bianchi Cup.
About GLOCK, Inc:
Utilizing advanced technological methods, GLOCK has a leading position in the world market as a pistol and accessories designer and manufacturer. With their commitment to uncompromised quality, GLOCK uses high-tech engineering to provide the international benchmark for safety, reliability and ease of maintenance. GLOCK's remarkable knowledge and experience from their applications and processing of steel and polymer are being used to design revolutionary products. These products meet and exceed the ongoing demands of law enforcement, military and civilian customers for firearms that demonstrate the very best in reliability, durability and safety of use. Their high-tech engineering and construction create a handgun that can stand up to punishment that even the most unforgiving conditions can generate.