GLOCK, Inc. will donate $115K at the NRA Annual Meetings & Exhibits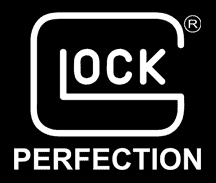 Smyrna, GA – -(AmmoLand.com)- GLOCK, Inc. will award 115K to the National Rifle Association and its affiliates during the 138th Annual Meetings & Exhibits in Phoenix, AZ on Sunday, May 17th in the GLOCK, Inc. booth #1008. GLOCK, Inc. Director of Sales Craig Dutton will be on hand to present NRA's CEO and Executive Vice President Wayne LaPierre with GLOCK, Inc.'s first major contribution in 2009.
The distribution of the money will go as follows: NRA: 50K NRA Whittington Center Operational Costs: 50K NRA Whittington Center Adventure Camp: 15K The NRA is recognized today as America's leading defender of Second Amendment rights and is the foremost firearms educational organization in the world.
"There are millions of NRA members and thousands of certified NRA firearms instructors who are protecting our Second Amendment rights and promoting firearms safety on a daily basis.

It is important for us at GLOCK, Inc. to recognize that commitment by supporting the NRA for the fourth consecutive year," said GLOCK, Inc. VP of Sales and Marketing Gary Fletcher. "Financial support will continue to be a priority of ours for years to come."
The NRA Whittington Center is the most comprehensive shooting facility in America today complete with 15 shooting ranges, classrooms and a dining facility. Whittington Center hosts recreational shooting and guided hunts as well as camping, hiking, mountain biking and horseback riding activities.
The Center is located in northeastern New Mexico and is committed to the competitive, recreational and safe use of firearms. The Whittington Center is financed 100% through voluntary contributions.
The NRA Whittington Center's Adventure Camp is a unique place where young men and women have the opportunity to learn the fundamentals of pistol, rifle and shotgun shooting in a positive environment. Through a variety of activities including target and skeet shooting, NRA certified firearms instructors encourage teamwork, teach leadership skills and emphasize the importance of the safe handling of firearms.
Wayne Armacost, Executive Director of the Whittington Center will accept the donation for the Whittington Center and Adventure Camp. Visit us in booth # 1008 at the NRA Annual Meetings & Exhibits.
About GLOCK, Inc:
Utilizing advanced technological methods, GLOCK has a leading position in the world market as a pistol and accessories designer and manufacturer. With their commitment to uncompromised quality, GLOCK uses high-tech engineering to provide the international benchmark for safety, reliability and ease of maintenance. GLOCK's remarkable knowledge and experience from their applications and processing of steel and polymer are being used to design revolutionary products. These products meet and exceed the ongoing demands of law enforcement, military and civilian customers for firearms that demonstrate the very best in reliability, durability and safety of use. Their high-tech engineering and construction create a handgun that can stand up to punishment that even the most unforgiving conditions can generate.