Hadden Gets Gold, Heiden, Bronze In Trap At Cairo World Cup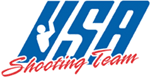 CAIRO, Egypt – -(TheOutdoorWire.com)- Ryan Hadden (Pendleton, Oregon) captured his first ISSF World Cup medal today when he took home the gold in Men's Trap at the Shotgun World Cup in Cairo Egypt. Seventeen-year-old Rachel Heiden (Clinton, Michigan) landed a spot on the podium in her first ever World Cup appearance on Sunday, taking home the bronze in Women's Trap.
U.S. Army Marksmanship Unit (USAMU) member Hadden entered the final round in fourth place with 116 out of 125 targets and climbed up from fourth to first place in the final after shooting 23 targets in extremely windy conditions. At the end of the final, Hadden was tied at 139 targets with Jesus Serrano of Spain, who was in first place going into the final with 118 targets. Serrano shot 21 targets in the final to end the round tied with Hadden, but Hadden upset Serrano in the shoot-off to take home the gold.
"It has been great, I have been working a lot for this medal and now I am looking forward to the next World Cup in Europe," said Hadden right after the final.
Khaled Almudhaf of Kuwait took home the bronze in Men's Trap with a final score of 137 hits (118+19). Jacob Turner (Richland, Wash.) finished in eighth place for the U.S. today with 114 targets.
Similar to Hadden's final, Heiden also battled severe wind conditions in the Women's Trap final on Sunday. Heiden hit 66 out of 75 targets in the qualification round and then shot 15 out of 25 targets in the final, finishing in third place with 81 targets to capture the bronze medal.
"I am very excited about winning this medal and this shooting range in Cairo is spectacular," said Heiden. "I wanted to do something good for my country."
San Marino's Daniela Del Din won the gold with a total score of 89 targets (70+19), while Italy's Jessica Rossi took the silver with 86 hits (70+16).
USMAU member and last year's World Cup USA bronze medalist Joetta Dement (Renton, Wash.) finished in fifth place after losing a shoot-off for the fourth spot to Spain's Fatima Galvez. Dement shot 65 targets in the qualification and entered the final round in sixth place. She hit 15 targets in the final to finish with a total of 80 targets.
Competition at the 2009 ISSF World Cup in Cairo continues on Wednesday with the Men's Double Trap event. USAMU teammates Jeff Holguin (Yorba Linda, Calif.) and Josh Richmond (Hillsgrove, Pa.) will be competing for a spot on the podium in that event. Holguin finished in fourth place, just out of medal contention, in the Double Trap event at the 2008 Olympic Games in Beijing and was also the 2008 World Cup USA bronze medalist.
The Skeet events will round out the competition May 8-9 with Amber English (Colorado Springs, Colo.) and Caitlin Connor (Winnfield, La.) competing for the title in Women's Skeet and 2008 Olympian McLelland, along with BJ Blanchard (Vidor, Texas) vying for their first ISSF World Cup medals in Men's Skeet.
For a complete competition schedule, as well as updated news and results during the ISSF Shotgun World Cup in Cairo, please visit ISSF's website at www.issf-sports.org.
About USA Shooting
USA Shooting, a 501c3 non-profit corporation, was chartered by the United States Olympic Committee as the National Governing Body for the sport of shooting in April 1995. USA Shooting's mission is to prepare American athletes to win Olympic medals, promote the shooting sports throughout the U.S. and govern the conduct of international shooting in the country. Check us out on the web atwww.usashooting.org and on Twitter at www.twitter.com/USAShooting.