Lemon Grove Rod and Gun Club to Host NRA Day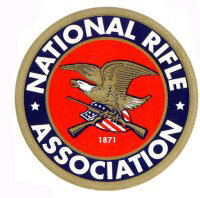 FAIRFAX, VA – -(AmmoLand.com)- Lemon Grove Rod and Gun Club will host a NRA Day Family Shooting Sports Camp at their facility on May 30th from 8:00 a.m. to 5:00 p.m. in Alpine, California. This free event is open to the public for people over the age of six.
This goal of this event is to introduce families to a variety of shooting sports and outdoor activities in a safe, supervised, and enjoyable environment. The day's activities will include a gun safety course, hunter safety trail, wildlife identification, and working dog demonstrations by the San Diego Police Department. Participants will also have the chance to shoot air rifles, .22 pistols, rifles, and shotguns.
Each participant will receive a comprehensive gun safety lesson, gun safety brochure, and free lunch. The first 200 children will also receive a free t-shirt. Please do not bring firearms or ammunition as these will be provided by Lemon Grove Rod and Gun Club.
For more information on NRA Day, contact Amanda Millward, Shooting Sports Camp Coordinator at (703) 267-1591 or visit www.nrahq.org/education/shootingcamp.asp. To learn more about this event, contact Mike Shutters at (619) 742-7764 or [email protected]
About:
Established in 1871, the National Rifle Association is America's oldest civil rights and sportsmen's group. Four million members strong, NRA continues its mission to uphold Second Amendment rights and to advocate enforcement of existing laws against violent offenders to reduce crime. The Association remains the nation's leader in firearm education and training for law-abiding gun owners, law enforcement and the military.