Meet X-treme Sport Shooter, Patrick Flanigan at the 138th NRA Annual Meetings & Exhibits
Flanigan autograph sessions at Otis Technology booth #2803.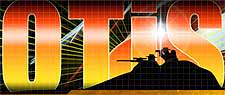 LYONS FALLS NY – -(AmmoLand.com)- Otis Technology, Inc. is proud to announce that Patrick Flanigan will be visiting their booth, #2803 this year at the NRA show in Phoenix, Arizona on Friday and Saturday, May 15th – 16th from 1pm – 2pm.
Patrick Flanigan is an X-treme Sport Shooter, and 6 time World Record holder. He is currently sponsored by Otis Technology, Inc. and Winchester, to name a few.
2009 marks the beginning of Flanigan becoming one of the Spokespersons for the Winchester Legends TV Show which airs on the Versus Channel. He encourages and promotes the importance of safety in X-treme sports and keeps the Hunting sport alive with the youth population. Patrick Flanigan is a thirty-year old Oshkosh, WI native who has taken his passion for shooting and entertaining to the top of his game.
Otis Technology is the leading manufacturer of Gun Cleaning Systems. Cleaning from Breech-to-Muzzle ™, Otis continually creates products that are on the cutting edge of technology.
Otis Technology, Inc. is proud to sponsor Patrick Flanigan for the second consecutive year and welcomes him to the NRA Annual Meetings & Exhibits. We invite you to stop at the Otis booth for your free Patrick Flanigan autographed picture
About:
Otis Technology Online Catalog. The World's Finest Gun Care Systems and firearms maintenance supplies. A complete line of gun cleaning supplies for any type of firearm. Gun cleaning supplies, Rifle cleaning kits, pistol cleaning kits, shotgun cleaning kits, gun cleaning brushes, gun cleaning patches, gun cleaning solvent an so much more.  Visit www.otisgun.com