Beat the Rush – Take your NJ Hunter Education Class in May!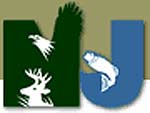 New Jersey – -(AmmoLand.com)- The NJ DEP's Division of Fish and Wildlife reminds anyone interested in completing the hunter education course that the month of May normally has the smallest hunter education class sizes of the entire year.
Short lines and low student to instructor ratios make May the best bet for students to attend the one-day testing and field session.
Home study materials for the course are entirely online, including the video. Printed course material and DVDs are also available from license agents throughout the state.
No Hunter Education classes are scheduled during the summer and classes fill quickly in the fall.  Don't delay, take the course in May. For more information go to http://www.njfishandwildlife.com/hunted.htm .
About:
The N.J. Division of Fish and Wildlife is a professional environmental agency dedicated to the protection, management and wise use of New Jersey's fish and wildlife resources.