ISRA Alert Pro-Gun Rights Bills On The Move in Illinois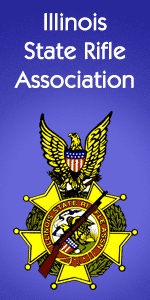 Illinois – -(AmmoLand.com)- Thanks to your responses to our earlier alert, hostile amendments to HB182 have been replaced by language favorable to gun rights. Now, HB182 faces a vote in the full Senate before being returned to the House for concurrence.
In other action, a favorable senate amendment has been added to HB3714. This amendment would prevent FOID cards from being revoked from people put on probation for petty offenses such as trespassing.
Here Is What You Need To Do To Protect Your Gun Rights:
Call your state representative and state senator and POLITELY inform him/her that you are a law-abiding firearm owner and that you support passage of HB182 and Senate Amendment 1 on HB3714. If you do now know who your state representative is or your state senator, then go to the following web site and follow the directions for looking up your legislators: Illinois State Board of Elections.
Pass this alert along to your gun-owning friends, relatives and your gun club.
Please post this alert to any blogs or internet bulletin boards to which you may belong.
Remember, whispering is for the timid – let your voice roar. Gun control is a disease, you are the cure!
About:
The mission of the Illinois State Rifle Association has not changed – only the challenges have become more taxing. One of the greater challenges, on the foreign front especially, is the way our enemies go about attacking us. The most troubling though are our domestic adversaries – they want to disarm the civilians of Illinois and to prevent us from shooting, hunting, collecting, or even owning a firearm.
The ISRA stands at the threshold of our second century, we are continuing to promote marksmanship and gun safety, but our role is widening beyond our Founders' wildest dreams.