Seeing Is Believing! Rage Broadheads Video Footage Available Online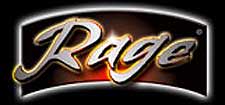 Superior, Wisconsin — -(AmmoLand.com)- Everyone is talking about Rage broadheads, and now you can see why.
From TV personalities to outdoor writers to your everyday bowhunter, the Rage broadhead is definitely the talk of the industry. That's because Rage broadheads offer the proprietary rear-deploying SlipCam blade technology that presents fully deployed blades on impact with no loss of kinetic energy. In storage and in flight, the exclusive Shocklock™ System holds each blade in place without the need for rubber bands. Simply push the blades into place, and they will automatically lock down. With 1.5- and 2-inch cutting diameters, the Rage broadheads hyperextend at impact to produce giant entry holes and devastating wound channels. All of this adds up to awesome blood trails and quicker recovery of game, even on shots that are less than perfect.
And now, you can see what everybody is talking about for yourself. Using high-speed photography, Rage has produced several videos showcasing the unique blade-deployment operation and deep, wide cutting path. Visit the Rage website at www.ragebroadheads.com for an in-depth look at this revolutionary broadhead, and become a believer!
"For so many bowhunters, seeing is believing," said Jon Syverson, Rage Vice President of Sales. "Words just don't do the Rage justice. To understand the incredible advantage a hunter gains from the instant of impact, you need to see the video presentation of how the system works."
The Rage is available in 100-grain weights in either a 2-Blade design, with either the new 1.5-inch or the giant 2-inch cutting diameter, or 3-Blade design, with a 1.5 inch cutting diameter. All models retail for $44.99 for a package of three with a practice head. For more information about the Rage, please write: The Rage, 101 Main Street, Superior, Wisconsin 54880; or call 1-715-395-0020.
About:
Revolutionary Rage® SlipCam™ broadheads fly with a sleek, aerodynamic, field-tip-like profile. Upon impact, the blade's shoulders catch, the SlipCam initiates forcing the blades to slide back and deploy from the rear. At the time of impact, the blades are fully deployed, giving you a bigger entry hole. Rage,™ the revolutionary rear-deploying expandable broadhead that flies like a field-tip.