Sinclair International Introduces Premium Neck Turning Tool Kit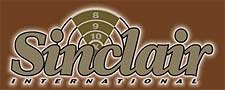 Fort Wayne, IN – -(AmmoLand.com)- Sinclair International has just introduced their Premium Neck Turning Tool Kit (#NT4000) with everything the reloader needs to get started turning the outside of their case necks for uniformity. Making every round identical is a key step in achieving the greatest accuracy from your handloads. Neck turning is an important step in the process.
The kit includes the Premium Neck Turning Tool with cutter and handle, one Expander Body, an Expander Mandrel, and a Turning Mandrel.
Company President, Bill Gravatt said, "We wanted to make precision neck turning easy for anyone to do, without an elaborate, expensive set up, and our new Sinclair Kits accomplish those goals very well."
With every case having uniform neck wall thickness, all of your cases will release bullets equally. The result will be more uniform case expansion, uniform chamber pressure, and better accuracy down range! This is just another example of a technique borrowed from the competitive benchrest community to help all shooters improve the consistency of their handloads.
About:
Sinclair International is the world's premier supplier of high-quality reloading tools, components and accessories plus unique target shooting and hunting supplies. Stocking more than 10,000 items, the company supplies reloaders, shooters and hunters worldwide. To order, or for more information, call 800-717-8211 or visit sinclairintl.com and mention AMMOLAND.