Smith & Wesson Sponsors NRA Basic Pistol Handbook
Company Makes Three-Year Commitment for Ongoing Education and Training.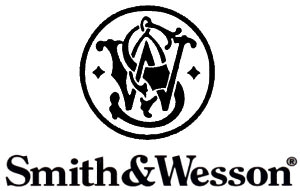 SPRINGFIELD, Mass. – -(AmmoLand.com)- Smith & Wesson Corp., the legendary 157-year old firearms maker, announced today that the company has pledged $75,000 to the National Rifle Association (NRA) in support of the NRA Guide to the Basics of Pistol Shooting handbook. The donation will provide a three-year sponsorship of the handbook that reaches approximately 500,000 firearms students each year and is in addition to the company's existing contributions to the NRA. Smith & Wesson presented the donation during the 2009 NRA Annual Meetings & Exhibits held over the weekend in Phoenix, Arizona.
"It is with great pleasure that we present the NRA with this donation in order to help ensure the ongoing education and training in handgun shooting that this handbook provides," said Leland Nichols, Senior Vice President of Sales and Marketing for Smith & Wesson. "Each year, the NRA handbook presents thousands of students with the important basic knowledge and skills for safely owning and operating a handgun."
Produced by the NRA Education & Training Division, the handbook is used extensively in two courses throughout the year – the NRA Basic Pistol Shooting Course and the NRA FIRST Steps Pistol Orientation.
The first course, Basic Pistol Shooting, provides students with classroom and range time opportunities learning to properly operate revolvers and semi-automatic pistols. Students learn NRA's rules for safe firearm handling; pistol parts and operation; ammunition; shooting fundamentals; range rules; shooting from the bench rest position, two handed and one handed standing positions; cleaning the pistol; and continued opportunities for skill development.
The second course offered by the NRA orientates students with information directed for new firearm purchasers. NRA FIRST Steps Pistol is designed to provide a hands-on introduction to the safe handling of one specific pistol action type. The course involves both classroom and range time discussion on firearm ownership responsibility and safety.
"The NRA is grateful for Smith & Wesson's leadership through this new commitment," NRA Executive Director of General Operations Kayne Robinson said. "Partnerships such as this one ensure future generations of new shooters will have the very best resources available."
About Smith & Wesson
Smith & Wesson Holding Corporation, a global leader in safety, security, protection and sport, is parent company to Smith & Wesson Corp., one of the world's largest manufacturers of quality firearms and firearm safety/security products and parent company to Thompson/Center Arms Company, Inc., a premier designer and manufacturer of premium hunting rifles, black powder rifles, interchangeable firearms systems and accessories under the Thompson/Center brand. Smith & Wesson licenses shooter protection, knives, apparel, and other accessory lines. Smith & Wesson is based in Springfield, Massachusetts with manufacturing facilities in Springfield, Houlton, Maine, and Rochester, New Hampshire. The Smith & Wesson Academy is America's longest running firearms training facility for law enforcement, military and security professionals. For more information on Smith & Wesson, call (800) 331-0852 or log on to www.smith-wesson.com. For more information on Thompson/Center Arms, log on to www.tcarms.com.