Special Tags Raise Funds for Arizona Wildlife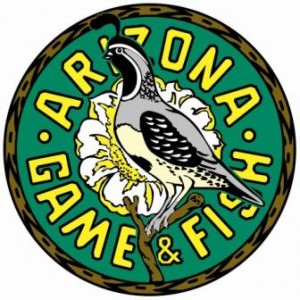 PHOENIX – -(TheOutdoorWire.com)- For as little as five dollars you can get a chance at a great hunt. For $25, that highly sought-after tag for desert bighorn sheep or a bull elk may be yours.
The Arizona Big Game Super Raffle now has 10 special big game tags up for raffle to raise money for wildlife conservation in Arizona. The deadline to purchase tickets by mail is July 3 (postmarks don't count). The deadline to purchase tickets online is July 12.
The big game tags up for raffle include one each for pronghorn antelope, black bear, buffalo, Coues whitetail, desert bighorn sheep, elk, javelina, mule deer, turkey (Gould's or Merriam's), and now mountain lion. In addition, there will be a Swarovski optics package raffled, which will pay for the administration costs of the Super Raffle.
What makes these tags so special? The season dates for each hunt will be 365 days starting Aug. 15 and there are very few limitations on hunting areas.
Launched in 2006 by a consortium of sportsmen's / conservation groups in cooperation with the Arizona Game and Fish Commission as a way to raise money for wildlife conservation, the Arizona Big Game Super Raffle returns all ticket proceeds to the Arizona Game and Fish Department. Every dollar raised for each species will go directly toward the management of that particular species.
Last year's raffle raised $478,860.
Raffle tickets cost between $5 and $25, depending on species, and a ticket for all 11 raffles is only $150. Tickets can be purchased by mail using the downloadable order form and making a check payable to AZBGSR. Mail the form and payment to AZBGSR, P.O. Box 61713, Phoenix, AZ 85082. You can also buy tickets online at www.arizonabiggamesuperraffle.com. The site is a verified Authorize.Net merchant site and accepts VISA, MasterCard, American Express and Discover cards.
The public drawing is Saturday, July 18. The time and location will be announced soon.
Special big game tags are granted to qualifying nonprofit organizations, dedicated to wildlife conservation, by the Arizona Game and Fish Commission through a public application process each year per A.R.S. § 17-346 and R12-4-120.
Wildlife conservation and management of game animals by the Arizona Game and Fish Department is made possible by funding generated from the sale of hunting licenses, hunt permit-tags, and matching funds from federal excise taxes hunters pay on guns, ammunition and related equipment.
So, the next time you see a herd of elk near Flagstaff, or antelope in an open plains of Prescott, or if you're lucky to spot a desert bighorn sheep peering down from a cliff in the desolate desert, remember to thank a hunter – wildlife's original conservationists.
About:
The Arizona Game and Fish Department prohibits discrimination on the basis of race, color, sex, national origin, age, or disability in its programs and activities. If anyone believes that they have been discriminated against in any of the AGFD's programs or activities, including employment practices, they may file a complaint with the Deputy Director, 5000 W. Carefree Highway, Phoenix, AZ 85086-5000, (602) 942-3000, or with the Fish and Wildlife Service, 4040 N. Fairfax Dr. Ste. 130, Arlington, VA 22203. Persons with a disability may request a reasonable accommodation or this document in an alternative format by contacting the Deputy Director as listed above.