Team Smith & Wesson Achieves High Honors At 2009 Bianchi Cup
Golob Named High Lady and Koenig Captures 2nd Overall.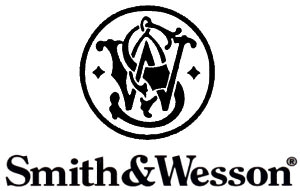 SPRINGFIELD, Mass. – -(AmmoLand.com)- Smith & Wesson Corp., announced that Team Smith & Wesson members achieved multiple top five finishes during the National Rifle Association (NRA) National Action Pistol Championship held May 18-23 at the Green Valley Rifle and Pistol Club in Columbia, Missouri. During the 30th Anniversary of the NRA Bianchi Cup, Professional Shooter Julie Goloski Golob was named overall winner of the Women's Division while fellow teammate Doug Koenig finished an impressive 2nd place overall. Team Smith & Wesson members Carl Bernosky and Jerry Miculek secured additional top five finishes in the Open and Metallic Sight Division during the prestigious match.
In the Women's Division, Golob's four match aggregate score of 1907-138X was enough to advance her past second place finisher Helen Jeavons. Golob was the only woman to eclipse a score of 1900, securing her 19th place overall in the Open Division of the competition. In the race for the overall championship title, Koenig was once again in contention to win after placing first in the Practical Event. After two days of intense competition, Bruce Piatt narrowly edged out Koenig for the overall title.
"The Bianchi Cup is one of the most challenging shooting contests in the world and to be a part of the 30th Anniversary of this enduring championship has been amazing for me," commented Julie Golob. "To be able to compete wearing the Smith & Wesson colors after taking time off to start a family and to come back and win the women's title in a field of extremely talented women is an accomplishment I will always be very proud of. The NRA and their dedicated staff of volunteers truly made this event unforgettable and I look forward to competing again next year."
Smith & Wesson sponsored shooter Carl Bernosky, who also delivered a strong performance in the Open division, finished the match in fourth place overall. Also competing in this year's Bianchi Cup was Smith & Wesson Revolver Champion Jerry Miculek. Miculek, competing in the Metallic Sight Championship, placed fifth overall in the iron sight divisions.
In other competition, Koenig was named the winner of the Bianchi International Speed Event Shoot Off and Team Smith & Wesson member Annette Aysen earned the High Woman Title during the Ray Chapman Nostalgia Match held earlier in the week before the main competition.
The NRA Bianchi Cup consists of four separate matches: Practical Event (timed shooting from 10 yards to 50 yards); Barricade Event (timed shooting from "cover"); Falling Plate Event (timed fire at banks of six, 8″ plates); and the Moving Target Event (target moves and is exposed for just 6 seconds). Designed to test the speed and accuracy of each participant, competitors shoot at stationary and moving targets from both standing and prone positions.
About Smith & Wesson
Smith & Wesson Holding Corporation, a global leader in safety, security, protection and sport, is parent company to Smith & Wesson Corp., one of the world's largest manufacturers of quality firearms and firearm safety/security products and parent company to Thompson/Center Arms Company Inc., a premier designer and manufacturer of premium hunting rifles, black powder rifles, interchangeable firearms systems and accessories under the Thompson/Center brand. Smith & Wesson licenses shooter protection, knives, apparel, and other accessory lines. Smith & Wesson is based in Springfield, Massachusetts with manufacturing facilities in Springfield, Houlton, Maine, and Rochester, New Hampshire. The Smith & Wesson Academy is America's longest running firearms training facility for law enforcement, military and security professionals. For more information on Smith & Wesson, call (800) 331-0852 or log on to www.smith-wesson.com. For more information on Thompson/Center Arms, log on to www.tcarms.com.