Weatherby Semi-Auto Shotgun as low as $449*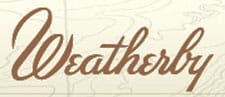 Paso Robles, CA – -(AmmoLand.com)- AmmoLand readers, we wanted you to be first to know that Weatherby Semi-Automatic shotguns can now be found as low $449* at select Weatherby dealers.
The SA-08 Synthetic offers unmatched performance and reliability in the field, with a price tag that's within reach of virtually any shotgun enthusiast. The unique dual valve gas system (heavy/light) lets you tailor your SA-08 specifically to your hunting situation. Compare the SA-08 to other competitive models and discover why we think it is hands down the best semi-auto value on the market today.
To learn more about the Weatherby SA-08 visit www.weatherby.com.  You can also register to win one of 20 Weatherby SA-08 shotguns. (Must be 21 years of age or older and a legal resident of the United States to enter.)
On behalf of all of us at Weatherby, thanks for your continued support of Weatherby Nation.
Ed Weatherby
PS: Don't forget that you can get the flat shooting, hard hitting, guaranteed accuracy of a Weatherby® Vanguard® rifle for as little as $399*. For more information visit https://www.weatherby.com/.    *Actual prices may vary by dealer.
About:
Founded in 1945, Weatherby, Inc.'s line features the popular Vanguard® and legendary Mark V® rifles, over/under and side-by-side shotguns in the classic Athena® and Orion® lines, semi-auto and pump shotguns, premium ammunition and security/shooting accessories. The company is based in Paso Robles, Calif., and invites all hunters and shooters to visit and join its free online community at www.weatherbynation.com.