Whitetail Buck Named 'Doc' Provides Healing for Houston Deer Lovers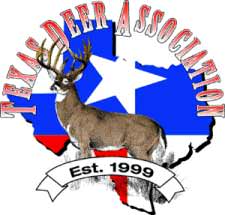 HOUSTON — Five months ago, Texans were shocked to learn that a beloved whitetail deer at the Bear Creek Pioneers Park in western Harris County had been horribly killed and decapitated. The senseless slaying of the deer named 'Mr. Buck' saddened thousands of adults and children who enjoyed visiting the friendly deer and scratching his chin through the fence.
Today, some of the hurt has healed, and park authorities and visitors are smiling again largely thanks to the donation of a four-year-old whitetail buck named 'Doc.' The new deer was donated by Virginia and Scott W. Bugai, DVM of Seguin, Texas, and the Texas Deer Association, a non-profit organization dedicated to the health and welfare of Texas deer herds.
Dr. Bugai, owner of the Flying B Ranch and past president of the Texas Deer Association, personally spearheaded the donation of the new buck and delivered 'Doc' on April 23, 2009.
"The park and all of our visitors suffered a lot of anguish with the loss of Mr. Buck and we greatly appreciate the generosity of Dr. Bugai and the Texas Deer Association." says Harris County Precinct 3 Special Activities Coordinator Mike McMahan.
Mr. Buck had been at the wildlife sanctuary since 2001. Last November, the deer was killed during the night by a trophy-seeker who decapitated the tame deer and took his head as a prize. Mr. Buck was one of two whitetail deer kept at the 2,100-acre wildlife sanctuary that is part of a federally protected reservoir system. Because of the deer's fondness for humans, park rangers had considered him unfit to survive in the wild so he remained at Bear Creek with his pen mate, Uva.
Soon after the crime, Brandon Eugene Gregory, 24, was charged with taking a wildlife resource without landowner consent after the deer's severed head was recovered from a freezer in his apartment. The charge is a state jail felony, punishable by 180 days to two years in jail and a fine ranging from $1,500 to $10,000. In addition, prosecutors have tacked on misdemeanor charges of retrieval and waste of game and hunting animals at night.
Doc was born in the Flying B Ranch deer breeding facility in Seguin, owned and operated by Dr. Bugai, and nearly died the following day after being attacked by predatory birds. The Seguin veterinarian nursed the buck fawn back to health in a protected environment, but saving the young deer's life came with a price. Because of the long nurturing process, the buck became so comfortable around humans it became less likely that he would adapt to the wild.
"His demeanor is such that Bear Creek Park was a perfect match," says Dr. Bugai. "He enjoys people and people enjoy him. Giving him to the park was just the right thing to do."
But donating the deer to the park was no easy task. In fact, up until just a couple of weeks ago, it was illegal. Texas Parks & Wildlife Department regulations did not allow a deer breeder to donate a deer to an educational display permit holder. Deer breeders could only transport a deer to another deer breeder or a zoo or release the animal into the wild.
"There was no legal means for me to do this," explains Dr. Bugai, "so the TDA petitioned the TPWD Commission for a rule-making change that would allow a deer breeder to also transport a deer to a holder of an educational display permit. I give TPWD a lot of credit for trying hard to find a way to make this work and make it work in a timely manner."
Normally, the rule-changing process takes about six months because it requires a series of published announcements, voting and re-voting by the Commission. However, moving whitetail deer can be dangerous for the animal, and the young deer's health and well being required the Commission to act quickly.
Moving can be a stressful time for an animal and deer should always been moved prior to antler growth. Dr, Bugai explains that, while in their velvet state, antlers are softer and growing rapidly. During this time, it would be easy for a buck to injure himself and cause irreparable damage to his antlers.
"That community really mourned when the park's buck was killed, and the Texas Deer Association is proud to have helped bring back some joy to the children and adults who visit the park," says Karl Kinsel, executive director of the Texas Deer Association. "Dr. Bugai has a strong passion for deer and his selfless commitment to coordinating the legal and logistical details of this process truly made this donation possible."
The TDA is the only non-profit organization solely committed to improving the quality of Texas deer herds through better habitat practices, modern harvest strategies and use of superior deer to enhance the deer herds. As a part of its public education efforts, the TDA produces a full-color bimonthly publication, Tracks Magazine, which updates TDA members on current industry news, deer genetics and game management issues. The TDA also hosts an annual convention and trade show in August featuring fund-raising auctions, a deer auction, golf tournament and other events.
For more information on the TDA or for TDA membership, please call 210.767.8300 or visit www.texasdeerassociation.com
About:
Headquartered in San Antonio, Texas, the Texas Deer Association is a non-profit organization dedicated to the health and welfare of Texas deer herds, and to developing ways to improve deer quality in Texas. For more information on the Texas Deer Association, call 210.767.8300 or visit www.texasdeerassociation.com.