45 Students Selected for Youth Education Summit in Washington, D.C.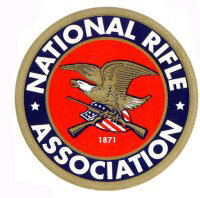 Washington, DC – -(AmmoLand.com)- The National Rifle Association has chosen 45 high school sophomores and juniors to participate in this year's Youth Education Summit (Y.E.S.) in Washington.
Y.E.S. is a 7-day, expense-paid educational experience in Washington, D.C. While in the nation's capital, students will learn the significance of the U.S. Constitution and the Bill of Rights while developing an understanding of government and the importance of being an active participant. Students will tour the Capitol, National Archives Museum, Pentagon, Mt. Vernon, and many of the memorials and monuments in Washington, D.C.
The students listed below were selected from over 300 qualified applicants from across the country. They were required to complete an extensive application, which included the submission of an essay about the Second Amendment, a personal statement, transcripts and three personal recommendations.
The National Rifle Association launched the Y.E.S. program in 1996 in an effort to encourage America's youth to become active and knowledgeable citizens at both national and local levels. The NRA Foundation provides all funding for the program through monies raised by Friends of NRA events.
Friends of NRA is a grassroots, fund-raising program organized by local volunteers. Since the program's inception in 1993, Friends of NRA has funded thousands of local projects that include youth education efforts, firearm training, and wildlife conservation projects.
2009 YES Participants
Antonios Apostolidis – Boonton, NJ
Katelyn Arter – Lockesburg, AR
Joshua Bailey – Glendo, WY
Chris Bertke – Reynolds Station, KY
Mary Bishop – Enterprise, AL
Sarah Bowers – Payette, ID
Lydia Bruce – Wichita, KS
Shelby Burdick – Waterford, CT
Nicholas Coover – East Berlin, PA
William DeRoos – Omaha, NE
Mackenzie DeRuyter – Valleyford, WA
Parry Draper – Scott Air Force Base, IL
Mark Edmonson – Ogden, UT
Holley Jo Eike – Fargo, OK
Dayna Ferguson – Oregon, OH
Alyssa Ferrin – Phoenix, AZ
Ben French – Paradise, MT
Chad Hart – Cedar Hills, UT
Ryan Hunton – Harrison City, PA
Alec Janda – Chagrin Falls, OH
Andrew Janzen – Happy Valley, OR
Paige Jensen – Weiser, ID
Steven Johnson – Ponchatoula, LA
Korbin Kiblinger – Redmond, OR
Chase Killer – Wickenburg, AZ
Adam Kroczaleski – Standish, MI
Justice Locatelli – Corralitos, CA
Sarah Malaske – Eagan, MN
Sarah May – Franklinton, NC
Maria Mical – Clearwater, FL
Christopher Perez-Jacome – Hialeah, FL
Monica Petersen – White, SD
Alex Porter – Eureka, NV
Brandon Reed – Higbee, MO
Lisa-Marie Rieckhoff – West Allis, WI
Charles Rios – Lompoc, CA
Stacy Schlotzhauer – New Franklin, MO
Holly Stewart – Nashville, TN
Bethany Sweat – Nogal, NM
Christine Talens – Los Angeles, CA
Brittany Tietje – Duncannon, PA
Colin Wait – Durango, CO
Theodore Zaras – Sutton, WV
Alexis Zobel – Shelbyville, IN
Chase Zreet – Georgetown, TX
For more information on this year's Youth Education Summit, please contact Nicole McMahon at (703) 267-1342 and [email protected]hq.org or log onto www.nrafoundation.org/yes.
About:
Much of the money that funds Y.E.S. is raised through Friends of NRA, a grassroots fund-raising program which utilizes banquets, auctions, to foster community involvement, raise money, and give 100% of the net proceeds to qualified local, state and national programs. For more information about the Youth Education Summit, visit www.friendsofnra.org/yes or contact Laura Dindal, Event Services Manager, at (800) 672-3888, extension 1354, or email her at [email protected]