Sportsmen Laud the Senate Advancement of the Clean Water Restoration Act
The Senate Environmental and Public Works Committee moves this crucial conservation legislation forward to protect America's waters.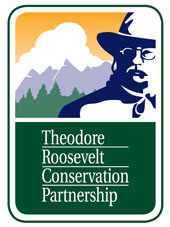 Washington, DC – -(AmmoLand.com)- In a clear vote to protect clean water and essential habitat for fish and wildlife, the Senate Environment and Public Works Committee today passed an amended version of the Clean Water Restoration Act. The bill as approved reaffirms the original intent of the Clean Water Act to broadly protect water quality and the streams, lakes and wetlands important to our country. The vote today creates momentum for legislation to be introduced and quickly considered in the U.S. House of Representatives.
"America's waters are closer to again having the comprehensive Clean Water Act protections that Congress intended," said Jan Goldman-Carter, Wetland and Water Resources Counsel at the National Wildlife Federation. "This bill restores critical protections for our nation's increasingly-precious fresh water resources while respecting private property rights and continuing longstanding Clean Water Act exemptions for agriculture and forestry."

"This is a huge step toward restoring the Clean Water Act's safety net for prairie potholes and well over 20 million acres of wetlands throughout the U.S. that provide critical habitat for waterfowl and other fish and wildlife – and hunters and anglers," said Scott Yaich, Director of Conservation Programs for Ducks Unlimited."
By a vote of 12 to 7, the Committee approved a substitute amendment offered by Senators Max Baucus (MT), Amy Klobuchar (MN) and Chairman Barbara Boxer (CA) that:
Adopts a statutory definition of "waters of the United States" based on the long-standing definition in EPA and Army Corps regulations. In addition, the amendment specifically excludes prior converted cropland and manmade waste treatment systems from the definition – again mirroring exclusions in agency regulations.
Deletes the term "navigable" from the Clean Water Act to clarify that Congress' primary concern in 1972 was to protect waters from pollution rather than just sustain navigation.
Includes a set of findings that clearly explain the Constitutional authority Congress has over a broad array of waters and wetlands.
Preserves existing exemptions from the Clean Water Act for farming, ranching, mining, energy development and forestry activities.
A series of amendments to gut the definition of 'waters of the United States', including removing protections for streams and prairie potholes, were defeated.
"Hunters and anglers know first-hand the importance of wetlands, lakes and streams," said Geoff Mullins, Policy Initiative Manager at the Theodore Roosevelt Conservation Partnership. "Restoring these clean water protections will ensure that sportsmen can enjoy these resources for generations. Today's committee vote represents the biggest step yet towards restoring these much needed protections in the past eight years."

"Today's vote is a major step toward restoring traditional Clean Water Act protections for streams, lakes and wetlands in our communities," said Scott Kovarovics, Conservation Director at the Izaak Walton League of America. "There's clear momentum now for legislation to be introduced and considered in the House of Representatives this summer."

"This is not "the biggest bureaucratic power grab in a generation", as some have said, but rather it is about clean water and healthy watersheds for future generations," said Steve Moyer, Vice President for Trout Unlimited. "Two bad Supreme Court decisions have derailed the Clean Water Act, and today's courageous action by the Committee gets us a big step closer to getting the law, and all it's clean water benefits, back on track," said Moyer.
The vote today would not be possible without leadership from Senator Russell Feingold (WI) and EPW Chairman Barbara Boxer (CA). Senator Feingold has introduced the Clean Water Restoration Act in multiple Congresses and consistently championed the fight to protect drinking water and critical habitat. Chairman Boxer seized the initiative this year and brought the bill to a vote less than three months after it was introduced. We also commend Senators Baucus and Klobuchar who brokered the amendment language that facilitated passage of the bill.
For additional information, please contact:
Jan Goldman-Carter, National Wildlife Federation, (202) 797-6894
Bart James, Ducks Unlimited, (202) 347-1530
Scott Kovarovics, Izaak Walton League, (301) 548-0150 ext. 223
Steve Moyer, Trout Unlimited, (703) 284-9406
Geoff Mullins, Theodore Roosevelt Conservation Partnership, (202) 654-4609
About:
Inspired by the legacy of Theodore Roosevelt, the TRCP is a coalition of organizations and grassroots partners working together to preserve the traditions of hunting and fishing.