Arizona Big Game Super Raffle Deadline Extended To July 12 2009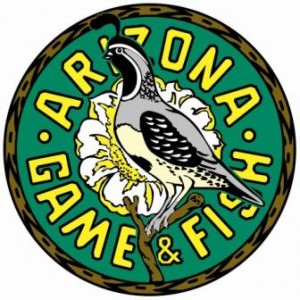 PHOENIX, AZ –-(AmmoLand.com)- You still have a chance to win one of the nation's most prestigious hunts — the Arizona Big Game Super Raffle deadline for 2009 has been extended to July 12.
Here's your chance to win one of Arizona's 10 top hunts, while also contributing to wildlife conservation. It's a win-win for everyone. But Super Raffle mail orders must be received by July 12 and online orders will be accepted at the Arizona Gig Game Super Raffle Web site until 10 p.m. July 12.
The big game tags available in the raffle are for 365 days of hunting almost anywhere in the state during the 2009-2010 hunting season, and ticket prices range from $5 to $25. Raffle tickets are offered for the following species:
Elk
Desert Bighorn Sheep
Buffalo
Antelope
Turkey (Merriam's or Goulds)
Coues Whitetail
Mule Deer
Javelina
Black Bear
Mountain Lion
You can also get tickets for the incredible "Swarovski Optics Package" valued at more than $5,000. The money raised from the optics package is used to defray the costs of the raffle itself. All the money raised from the hunt raffle tickets goes directly to wildlife management efforts.
Arizona offers some of the best trophy opportunities in North America for each of these species. A quick review of both the Boone & Crockett and Pope & Young record books will confirm this. (Click for B&C and P&Y websites). If you are after a truly huge mule deer, elk, antelope, Coues deer, desert bighorn sheep, or buffalo, then Arizona is where you need to be. The only huntable population of Gould's turkeys in the United States exists in southern Arizona and can be hunted with the raffled turkey tag.
Remember, hunters are the original conservationists and have financed most of the wildlife conservation efforts in the United States for the past century. This raffle is just another creative way to raise money for these remarkable conservation efforts. It's a proud and successful heritage.
For more information visit www.arizonabiggamesuperraffle.com.
About:
The Arizona Game and Fish Department prohibits discrimination on the basis of race, color, sex, national origin, age, or disability in its programs and activities. If anyone believes that they have been discriminated against in any of the AGFD's programs or activities, including employment practices, they may file a complaint with the Deputy Director, 5000 W. Carefree Highway, Phoenix, AZ 85086-5000, (602) 942-3000, or with the Fish and Wildlife Service, 4040 N. Fairfax Dr. Ste. 130, Arlington, VA 22203. Persons with a disability may request a reasonable accommodation or this document in an alternative format by contacting the Deputy Director as listed above.