Arizona Outdoor Hall Of Fame To Honor 4 New Inductees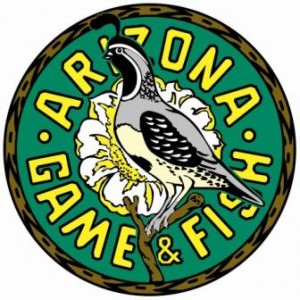 PHOENIX, AZ – -(AmmoLand.com)- The Arizona Outdoor Hall of Fame class of 2009 will induct two individuals and two groups whose contributions and service have benefited Arizona's wildlife, habitats and outdoor heritage.
The new inductees, who will be honored Friday, Aug. 21, at the Wildlife for Tomorrow Foundation's Arizona Outdoor Hall of Fame banquet at the Scottsdale Resort and Conference Center, 7700 E. McCormick Parkway in Scottsdale, are:
Dr. Robert Ohmart. During a long and distinguished career as a zoology professor at Arizona State University, Dr. Ohmart enthusiastically taught undergraduates and coached more than 40 graduate students in an array of studies ranging from raptors to tortoises and bighorns to burros, as well as the habitats they required. His pioneering work on restoring riparian vegetation along the lower Colorado River contributed significant insights into the complexity of Southwestern riparian systems.
Frances Werner. The first woman appointed to serve on the Arizona Game and Fish Commission (appointed by then-Governor Bruce Babbitt), Ms. Werner has long been a strong advocate for cooperation between governmental agencies, the public, and the various resource users, She has served on many boards and committees of wildlife and land management agencies, including Arizona Game and Fish, the Bureau of Land Management and the Arizona State Land Department.
Mesa Hunter Education Instructor Team. Started in 1974, this program has been dedicated to meeting the hunter education needs of residents in the East Valley for 35 years. The program has been coordinated by a total of four chief instructors since that time and currently has 55 active instructors who graduate about 10 percent of all of the state's hunter education graduates. Since 1996, the team has accumulated over 29,000 volunteer hours teaching hunter education to more than 5,400 students.
Yuma Valley Rod and Gun Club. Started in 1936, the club has expanded into a vibrant and energetic family organization of more than 300 members dedicated to supporting the enhancement and protection of wildlife, habitat, wildlife-dependent outdoors recreation, and public vehicular access on public lands. Since the 1960s, volunteers have taught hunter education and firearms safety to thousands of youth and adults. Club members also volunteer their time and efforts to numerous habitat improvement projects, conduct wildlife and outdoor recreation-related events, and are politically active.
The Arizona Outdoor Hall of Fame was established in 1998 by the Wildlife For Tomorrow Foundation to honor those who have made significant contributions to Arizona's wildlife, the welfare of its natural resources, and the state's outdoor heritage. Selections for induction are made each year by the board of directors of the Wildlife For Tomorrow Foundation from a list of nominations submitted.
The Aug. 21 banquet starts with a social hour at 6 p.m., followed by dinner and the awards ceremony. Tickets are $70 each or $700 for a table of 10. Table sponsorship opportunities are available as well for $1,000.
To download a reservation form, visit www.azgfd.gov/w_c/ArizonaOutdoorHallofFame.shtml and click on the link near the bottom of the page. Completed forms should be mailed to Wildlife for Tomorrow Foundation, 14646 W. Harvard St., Goodyear, AZ 85395, or they can be e-mailed to [email protected]
For more information, contact the Wildlife for Tomorrow Foundation at (623) 204-2130.
About:
The Arizona Game and Fish Department prohibits discrimination on the basis of race, color, sex, national origin, age, or disability in its programs and activities. If anyone believes that they have been discriminated against in any of the AGFD's programs or activities, including employment practices, they may file a complaint with the Director's Office, 5000 W. Carefree Highway, Phoenix, AZ 85086-5000, (602) 942-3000, or with the Fish and Wildlife Service, 4040 N. Fairfax Dr. Ste. 130, Arlington, VA 22203. Persons with a disability may request a reasonable accommodation or this document in an alternative format by contacting the Director's Office as listed above.